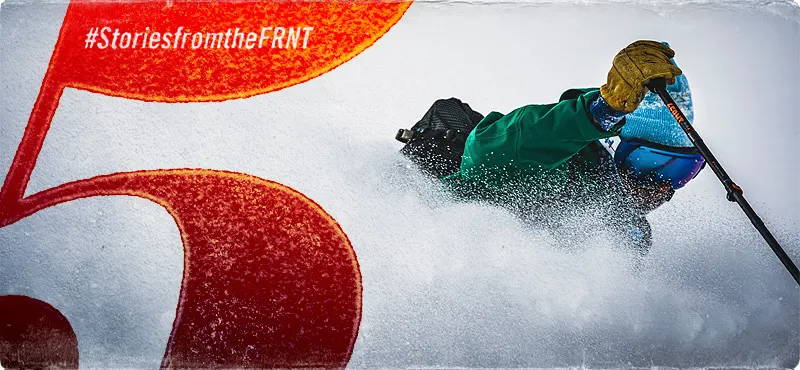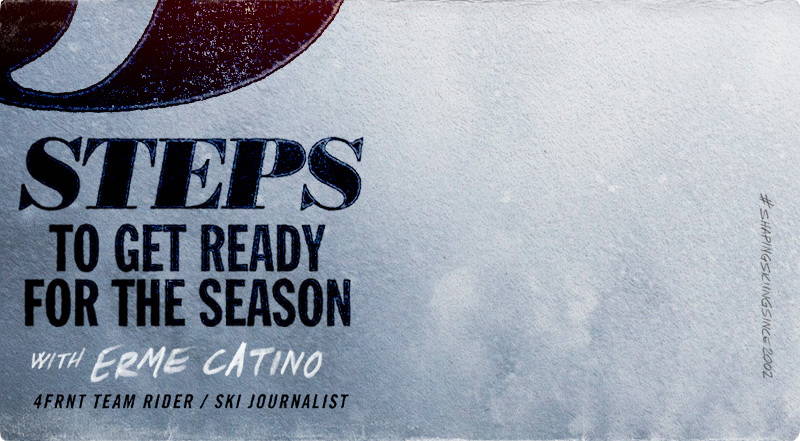 The 2020-2021 season is around the corner and with it comes a lot of baggage. The pandemic is still raging through the country, and ski resorts and tourism locales are figuring out ways they can operate safely, all while backcountry gear and avalanche classes are in high demand. No one knows what the season truly holds, but a good friend of mine who operates a backcountry hut told me, 'one thing for certain, there will be powder skiing.'
Anticipating that more skiers will be spending time in the backcountry compared to years' past, we put together a few steps to help get prepared—be it your first season out of the gates or if you have a couple of years experience. However, paramount to these steps is an avalanche class: https://avalanche.org/avalanche-courses/ – so be sure to take one before heading out.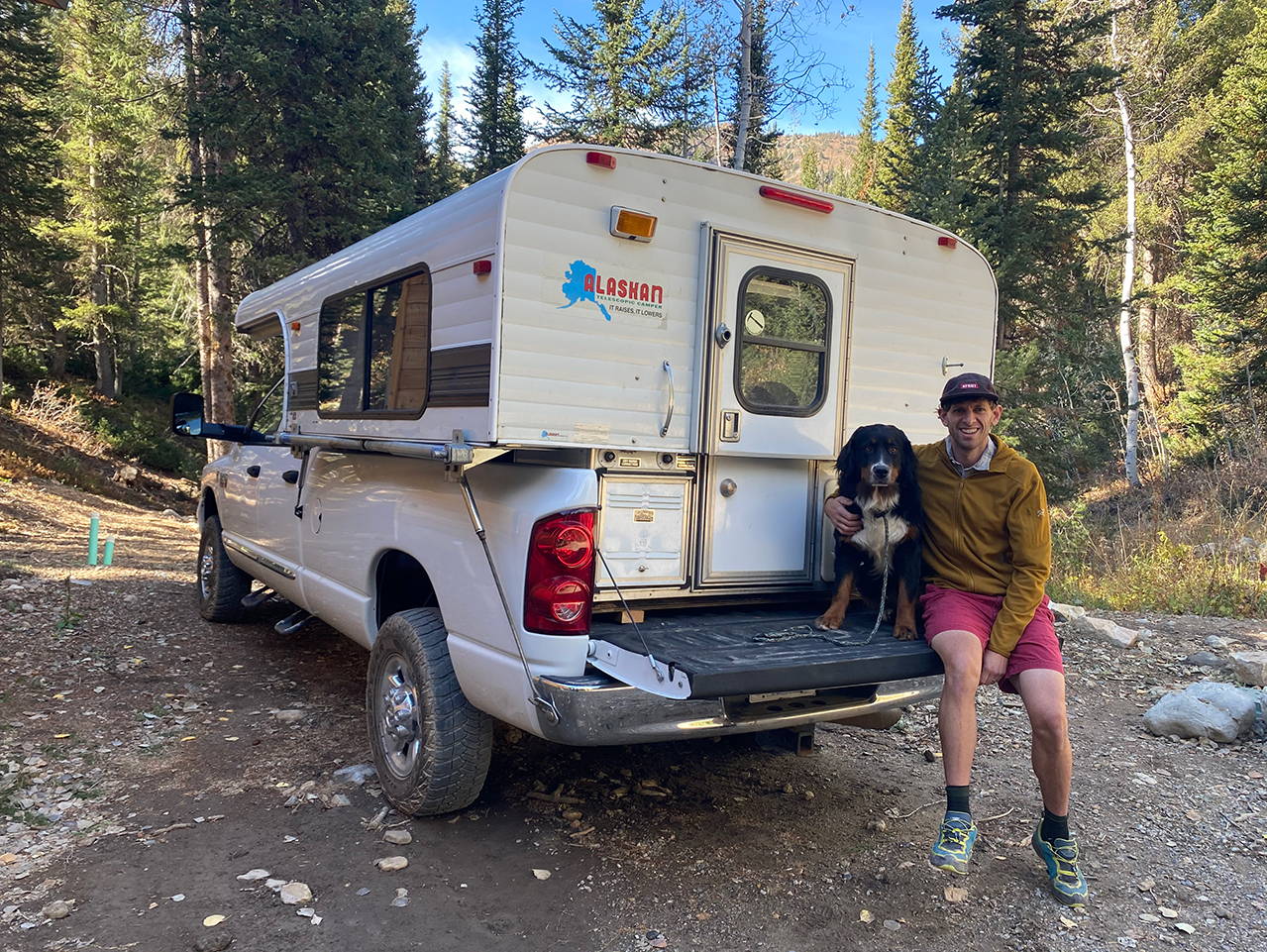 1. Wheels and Transport
Getting to the trailhead is no longer the only obstacle. With ski areas adjusting to the pandemic many have said to be prepared for your car or truck to be your own base lodge. Being more self-sufficient will be key this winter –which may include lodging, après, or simply to stay warm and dry. I used to have a bed and platform in my Tacoma, and finally bought a used camper. I'm hoping it brings some fun powder chasing trips and provides a little less stress by not using the ski resort lodges during the pandemic.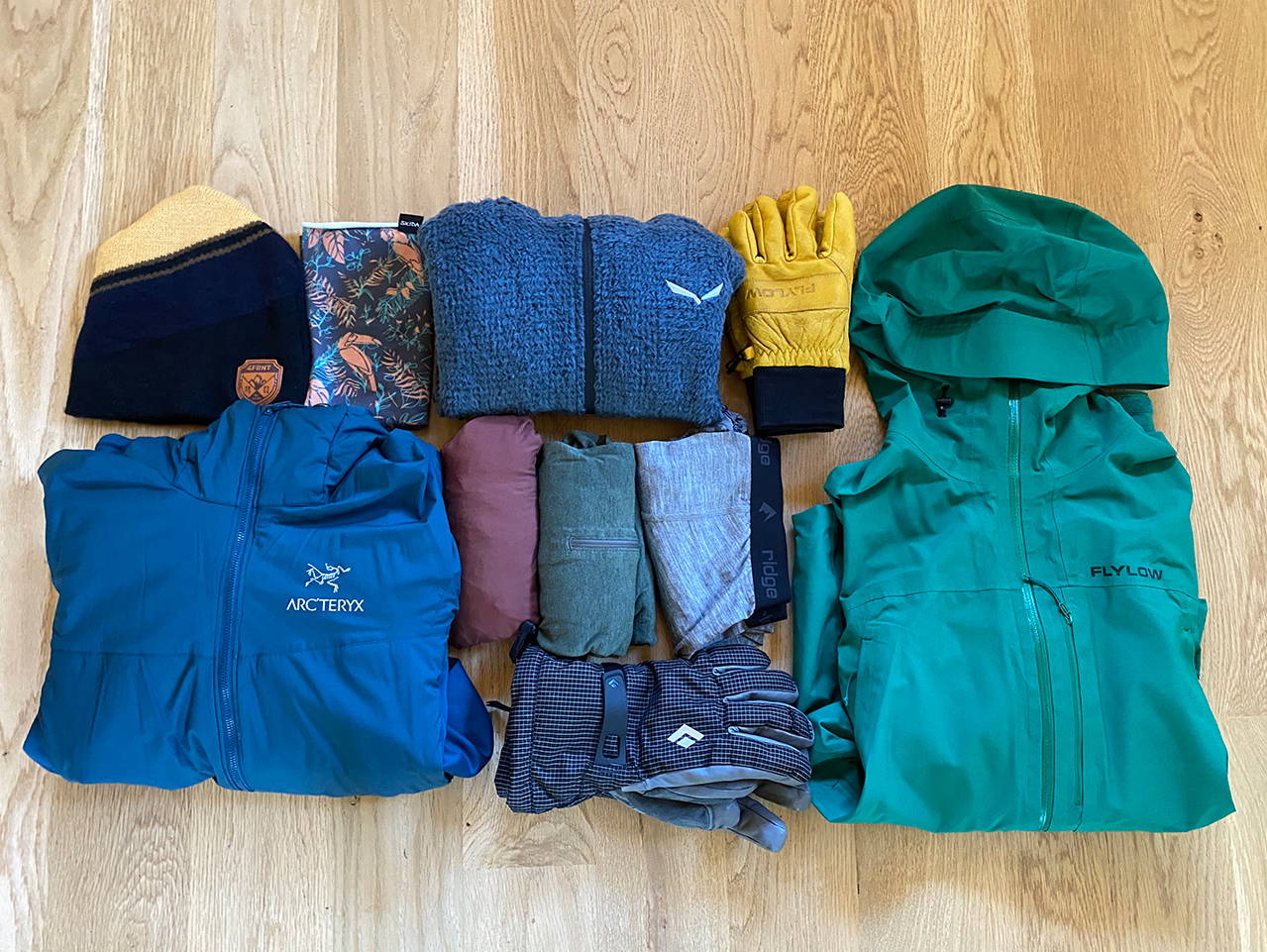 2. Threads
Dressing for a day in the backcountry is centered around the weather forecast and thermoregulation, i.e. your body's ability to stay cool and ventilated while climbing and warm and dry while skiing.
The best way to deal with the changing conditions and elements is to have a few layers handy. Being able to adapt your kit based on the elements will make all the difference. Below is an assortment of apparel I cycle throughout the season consisting of: a wool baselayer—yes, wool is a bit expensive but it doesn't smell, is warmer when wet, and wicks moisture better; a midlayer that's breathable or a packable micro puff jacket; a ski shell that is packable and breathable; a wind shell (something you might use in the summer while mountain biking works great); a warm hat and buff; and two sets of gloves to exchange because having cold wet hands sucks.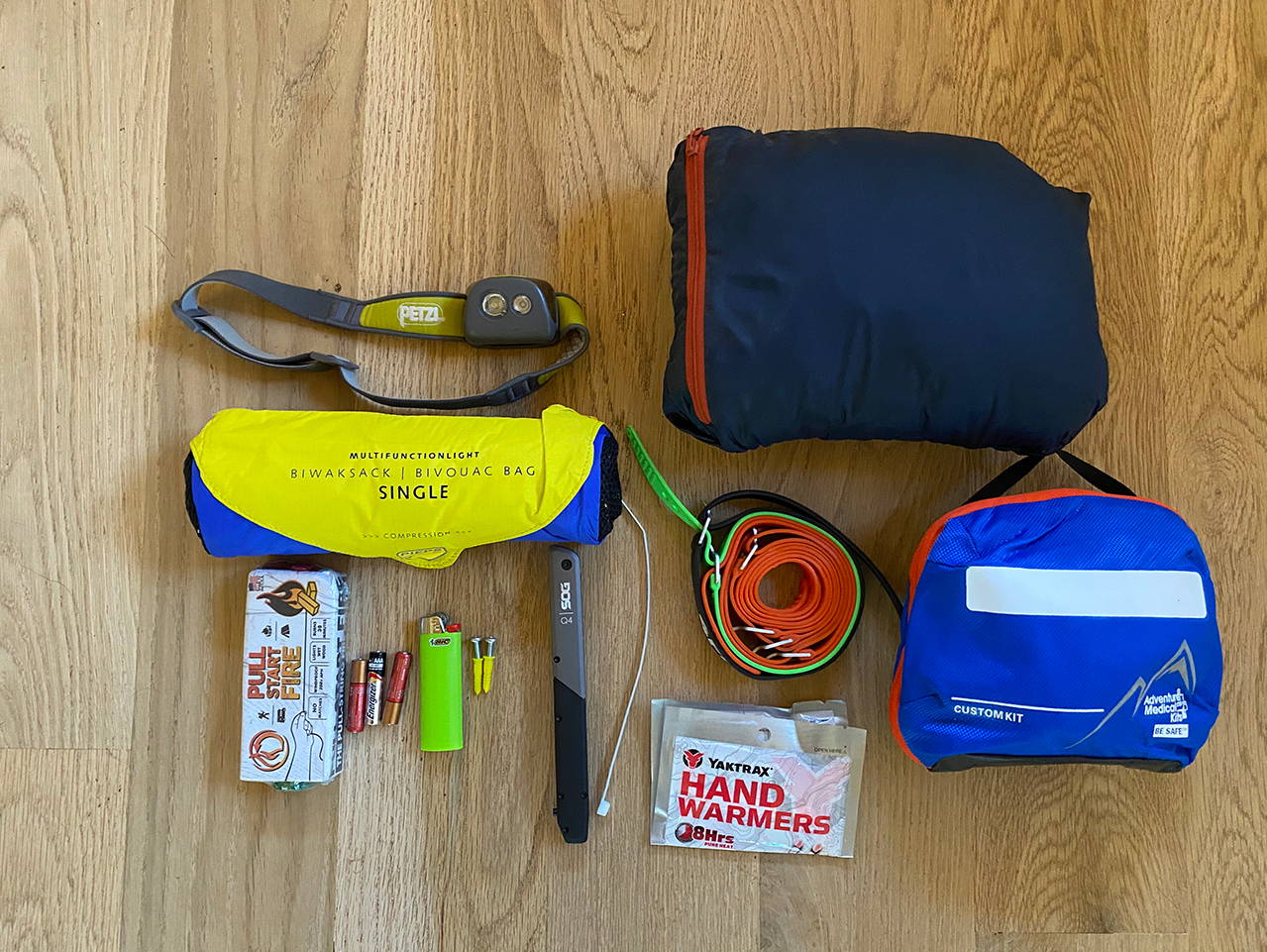 3. 'Shit Hits the Fan' Kit
If you talk to any backcountry skier, avalanche forecaster, or guide you'll likely hear a story about an incident where things could have gone really bad, but didn't because they had a few items to help get them home. I call this this the shit-hits-the-fankit, and it consists of a few items that will help in case things go south.
For me it includes: an 800 fill goose down puffy that packs down into a small sack, a headlamp, a small yet essential repair kit, a first aid kit with firestarter, extra voile straps, an emergency bivy, and some form of a emergency satellite communication device. I've had to use all of these during a rescue once and it reaffirmed my choice in carrying it—especially if I'm going deep into the backcountry.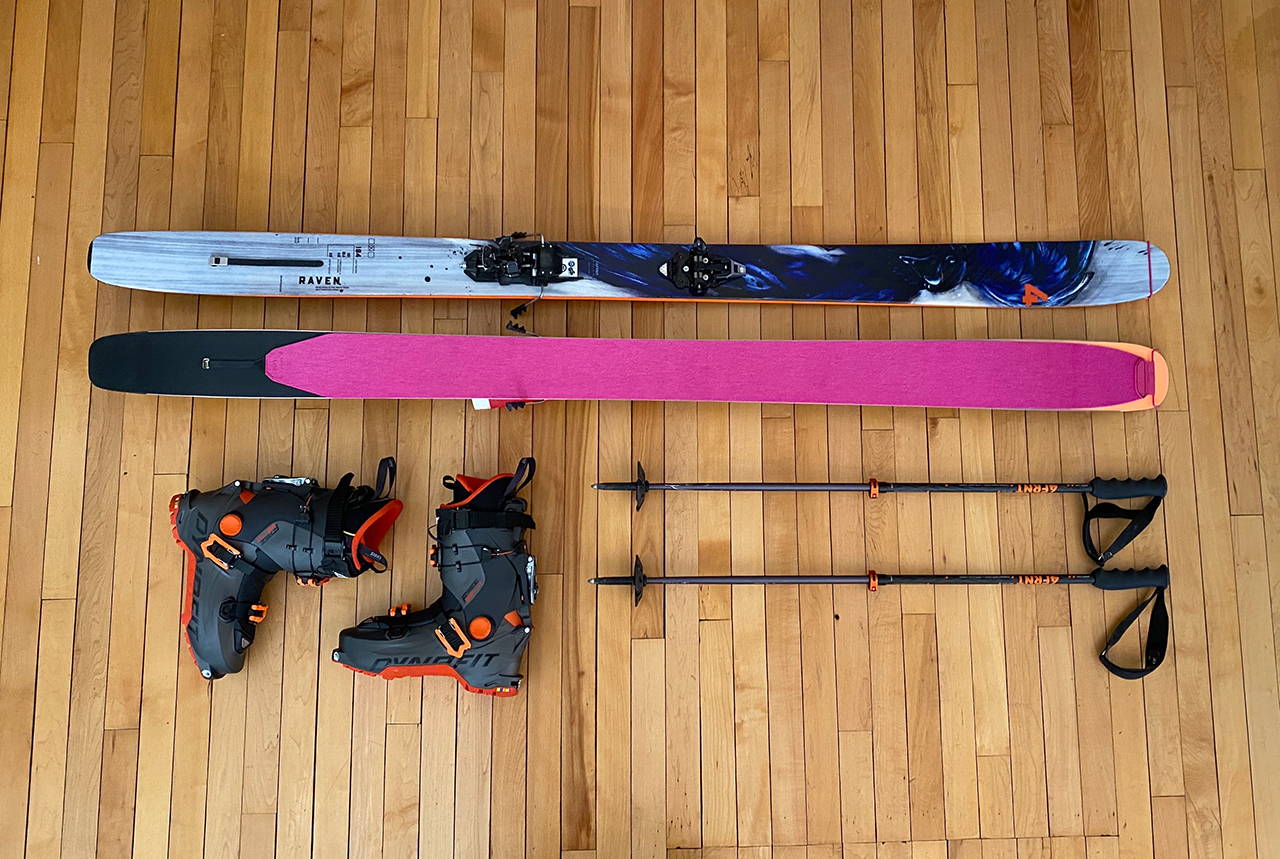 4. Backcountry Ski Gear
Be honest with yourself and match your gear to what you expect you'll be riding. If you're a young buck and will be sending backcountry kickers all season, then a lightweight tech binding isn't necessarily going to be the best choice. However if you're out for powder skiing and ski mountaineering, then a heavy binding like a Shift is going to be overkill.
Many people continue to praise the super lightweight movement, but you don't want to use gear that is great for touring, but will sacrifice the skiing experience. So play around with options, such as an AT boot that fits and skis well, but maybe opt for something that isn't a flimsy slipper. Or, for example, the Raven tour lock uses lightweight efficient skins from Pomoca. This helps your glide and increases your efficiency without sacrificing the down since the ski can charge. There are several ways to balance performance and weight to match your needs. And for those who are already dialed, this is also a good time to check and make sure your gear is working and functioning correctly.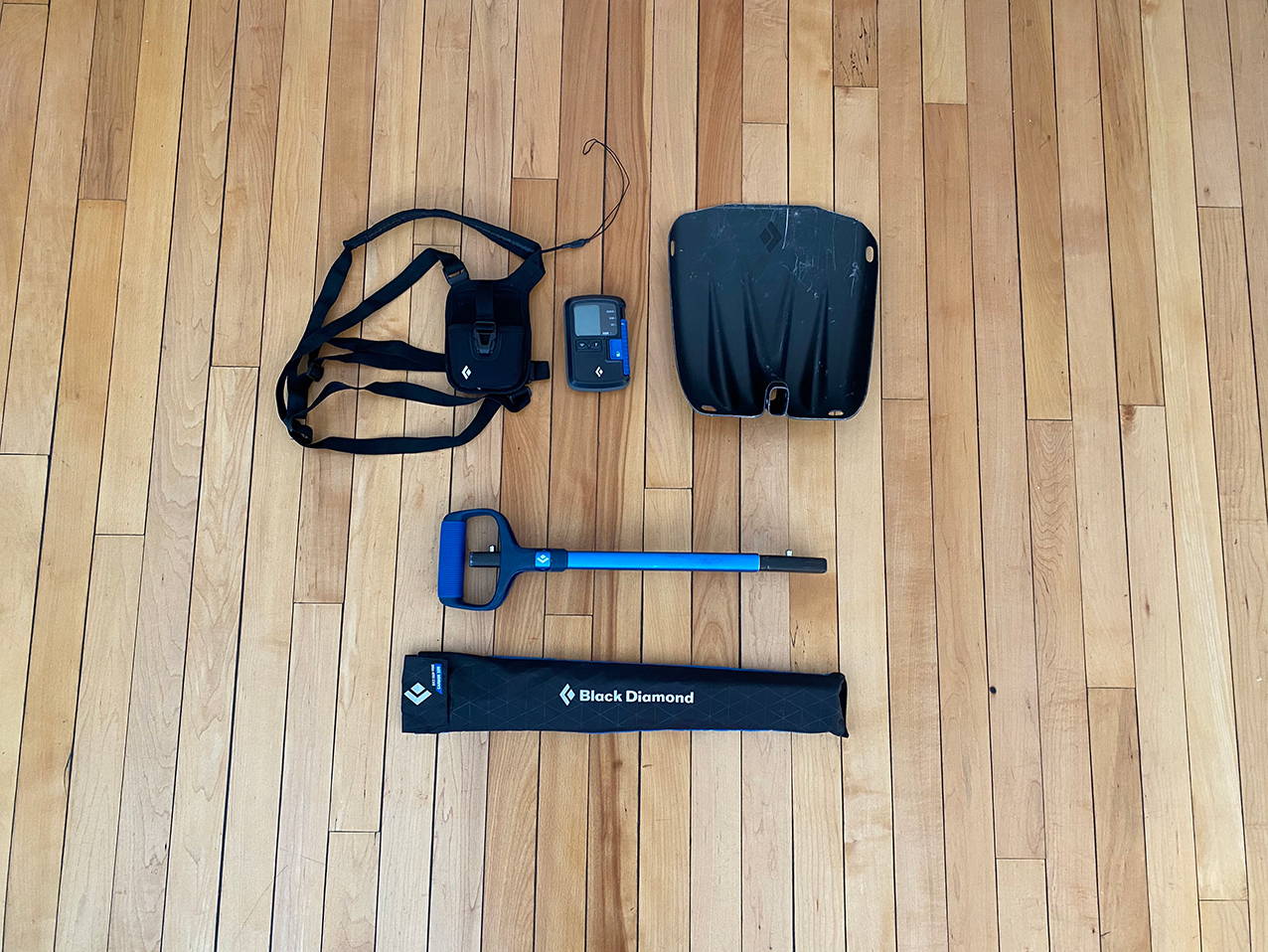 5: Avalanche Safety Gear
It sort of goes without saying you need a beacon—a three antenna version, shovel—with a metal blade, and probe—that is functioning and at least 240cm in length. More importantly you'll need some education so you're not relying on this gear. Good travel and decision-making will lead to longevity in the backcountry. Once you get some education under your belt, practice with your gear. Avalanche and snow safety individuals practice a ton, so that they can respond like second nature in the worst-case scenario.
Other Essentials in Erme's Kit: