Photo: Sam Watson | Words: Harrison Brickman
---
Three tips for backcountry success
So you've bought your Renegades or Hoji's and nicely paired them with a modern tech binding; now it's time to get started enjoying the freedom and challenge of backcountry skiing. Although you are excited to take your skiing into the backcountry, you first must remember that most of the time you will be in avalanche terrain. Maybe you've taken an entry level recreational avalanche course or maybe you're a seasoned ski tourer; either way here are some tips that have helped me through several thousand days of recreational ski touring and professional ski guiding.
---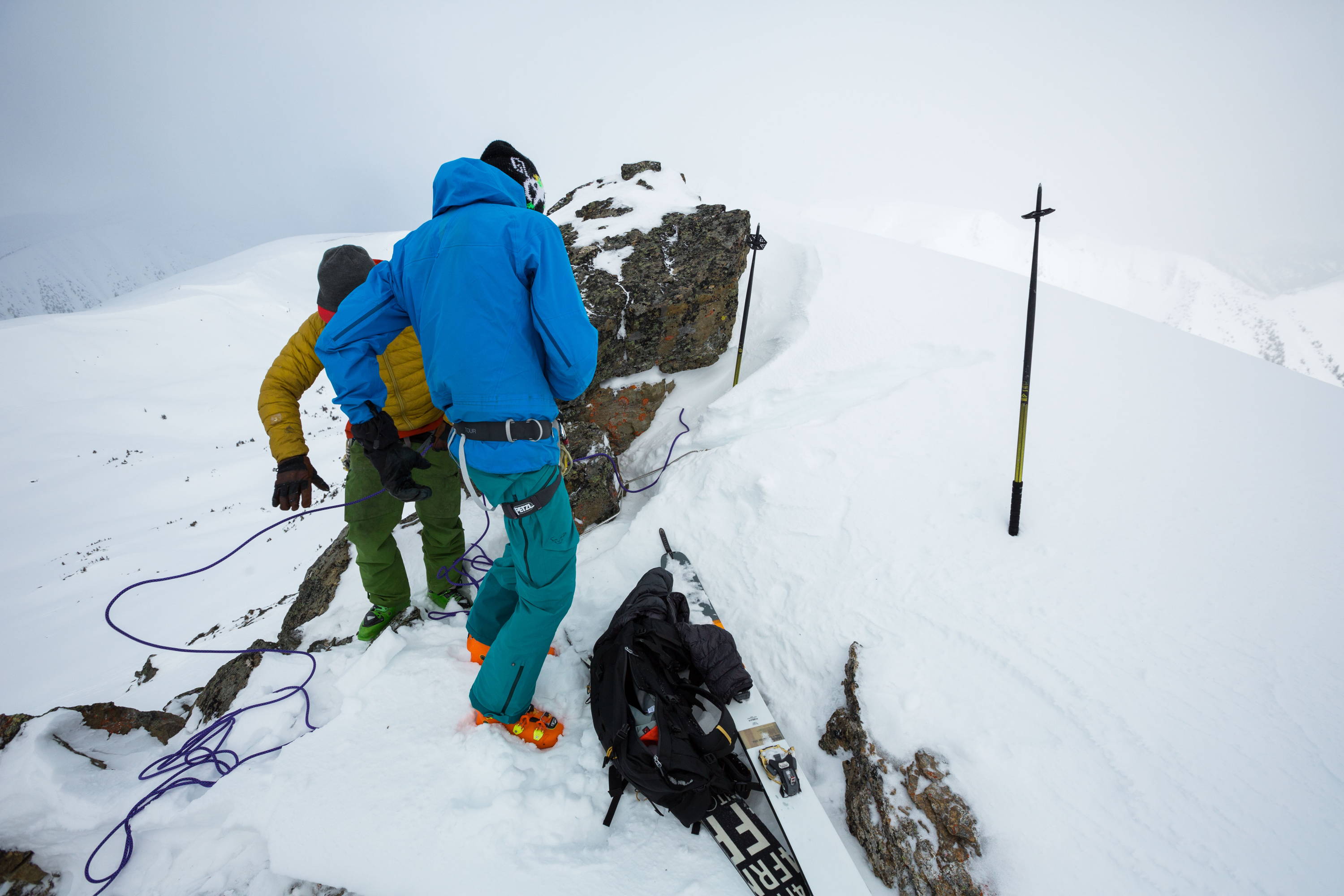 ---
Your ski touring party represents your fastest, and in some cases only rescue option; having the right gear and being able to effectively pack for your touring objective is crucial. For starters I included a couple pictures of my guiding backpack I use while working in glaciated terrain. This represents the most gear in my pack for any single day of backcountry skiing.
---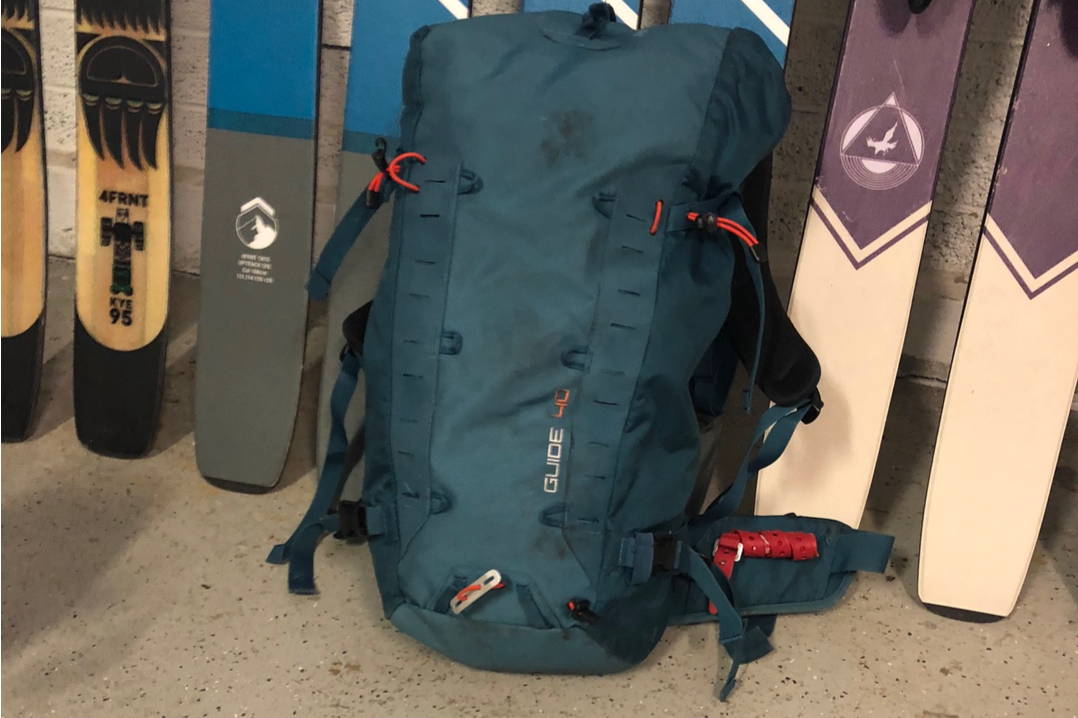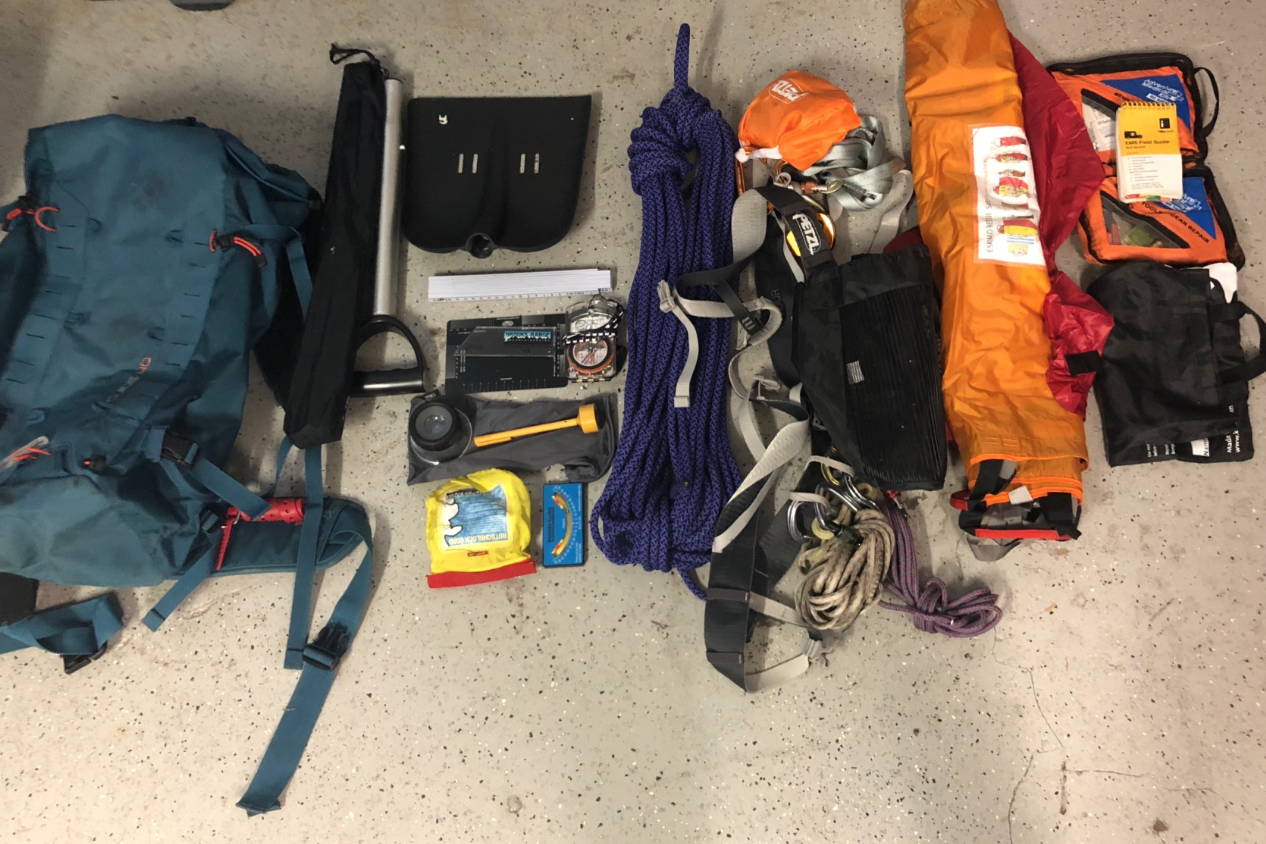 ---
Within this pack I carry a rescue sled, a full snow study kit, first aid/repair stuff, crevasse rescue/high angle rescue equipment, and my standard avalanche rescue gear (shovel and probe). Now you're probably not going to need all this gear if you're taking side country laps or leaving the resort boundary for a couple hours, but its always important to think about your available resources in the backcountry. Just like doing a multi-function transceiver check before ski touring, asking everyone in your party about their knowledge and equipment is a crucial step for backcountry success. Find out who has a first aid kit or extra layers. Do you have enough people and knowledge to get an injured member of your party out of avalanche terrain? If you are dependent on outside resources, what are they and how can you contact them?
---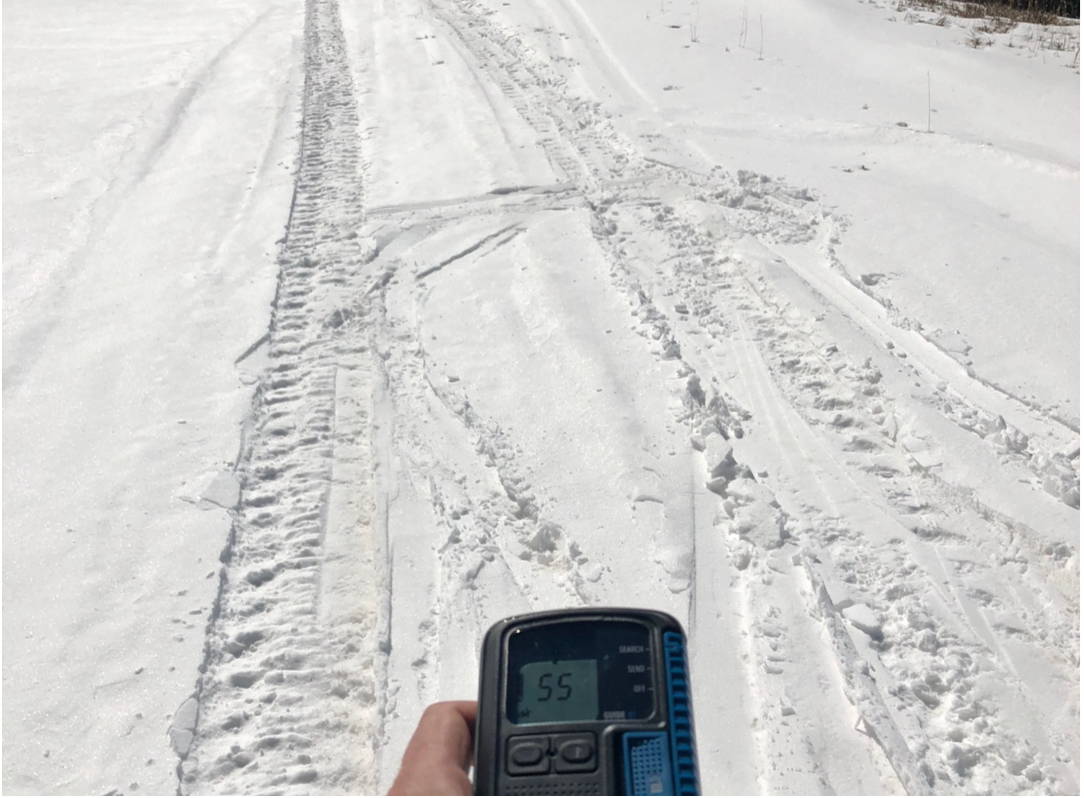 Yours truly, testing the effective range of my new transceiver.
---
Second, know your transceiver!

Modern 3 antenna avalanche transceivers offer a tremendous upgrade over the analog and single digital antenna transceivers of years past. That being said, just because you have a 60m range and a multiple burial marking feature, doesn't necessarily make you a better and more capable searcher in a companion rescue. A couple things to keep in mind include antenna signal strength can degrade over time, so even a newish beacon (3-5 years old) can see its effective search range go from 40m down to the low 30's.
---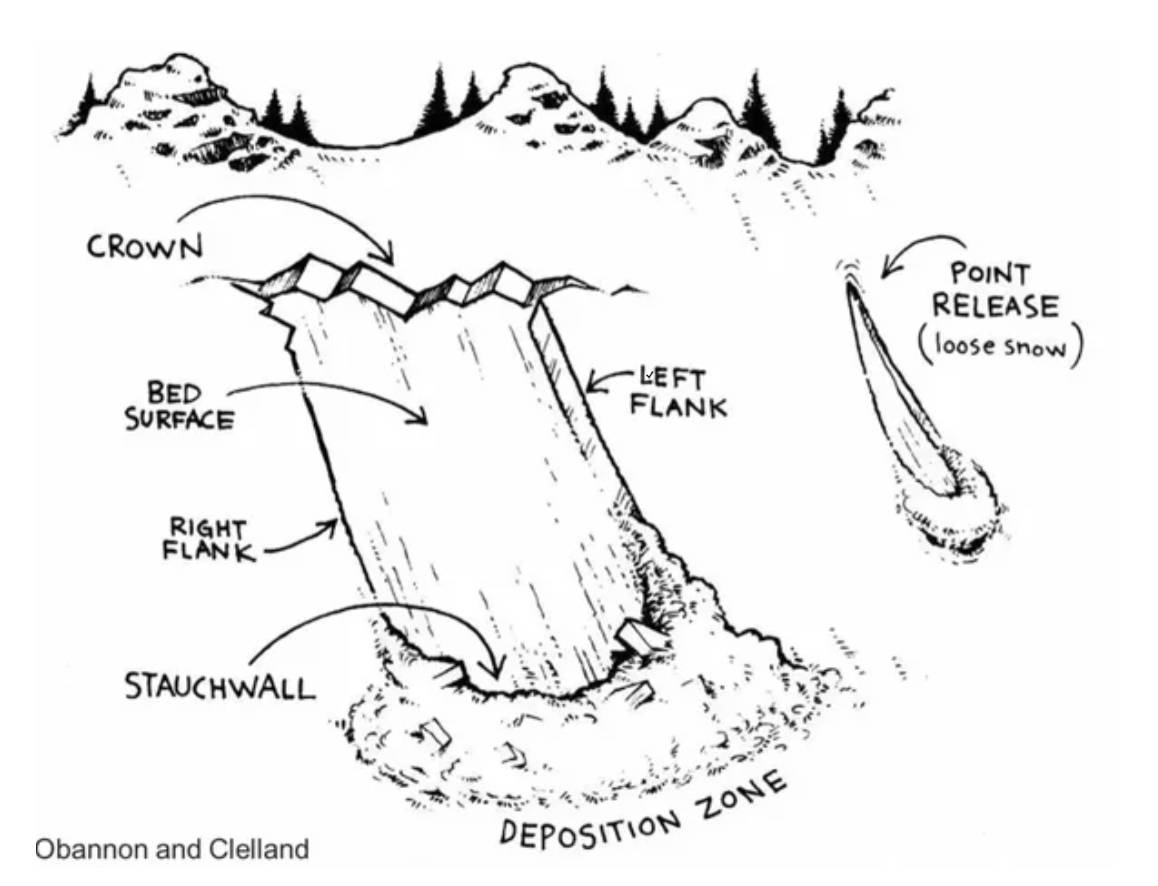 Parts of an avalanche, the only nice thing about avalanches is they always have the same parts.
---
Search range is crucial, because it allows the rescuer to know definitively the width he/she can effectively search between the flanks of the avalanche. If I have a distance of 100m between the flanks and I have two rescuers with very modern high function transceivers, I can feel comfortable with having both rescuers searching in straight equally spaced columns down the debris field. With that in mind, remember to do the easy things like replace your batteries and make sure your transceiver is placed on an inside layer that is unrestricted by other straps or an additional zipped layer. Remember, always keep your transceiver in a flat horizontal orientation during a search!
---
Lee vs. Windward. These terms might pop up again on your local avy bulletin.
---
Third, make terrain your friend!

Even simple things in terrain choice can go a long way. Knowing which way the wind is blowing, and therefore being able to determine the primary wind loaded aspect can be an easy and useful skill in ski touring. Secondly, always remember, objectives are often overrated; knowing when to adjust your plan to meet current conditions is an important skill for all levels of ski tourers. Also remember that just because there's a skin track up a slope, doesn't mean it's necessarily a good one.
---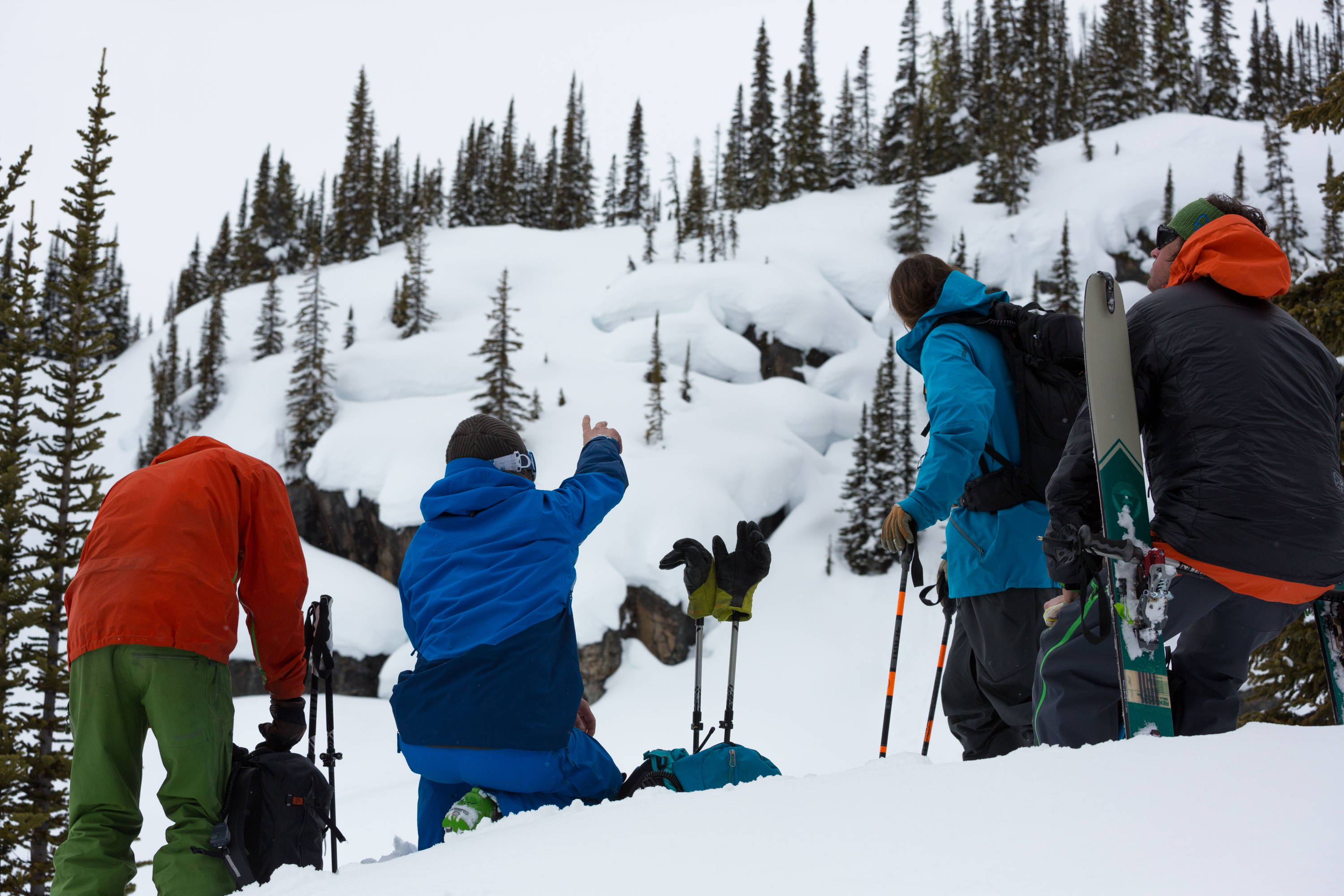 ---
Backcountry skiing is as safe as you want to make it. With the current advances in lightweight ski touring gear (Thank 4FRNT and HOJI) you will be able to charge big lines, hit big air, and ski just like you do at the resort. With that being said, getting the knowledge and experience in the backcountry is crucial. Take an avalanche course, read your local avalanche bulletin, or even better, hire a certified ski guide if you're unsure about your ability to safely navigate the backcountry.
See you out there,
Harrison
---