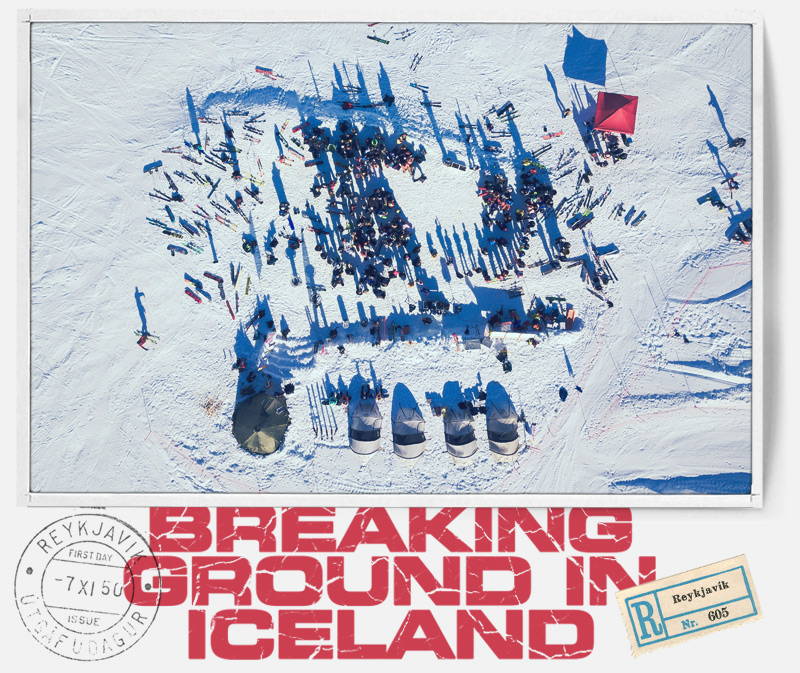 Team Rider Keree Smith is known around 4FRNT for her badass adventures, taking her around the world seeking out new destinations and epic turns. Whether it is guiding trips for Empire Expeditions in Iceland, building a remote cabin in Alaska, bouncing around with her newly acquired pilot license, or bagging big mountain lines in Nepal, it's hard to guess where Keree is off to next. Last Spring, Keree wanted to share her love for big mountain skiing and Iceland by bringing the Freeride World Qualifiers to Siglo for the freeride skiers in the area. Check out the story below.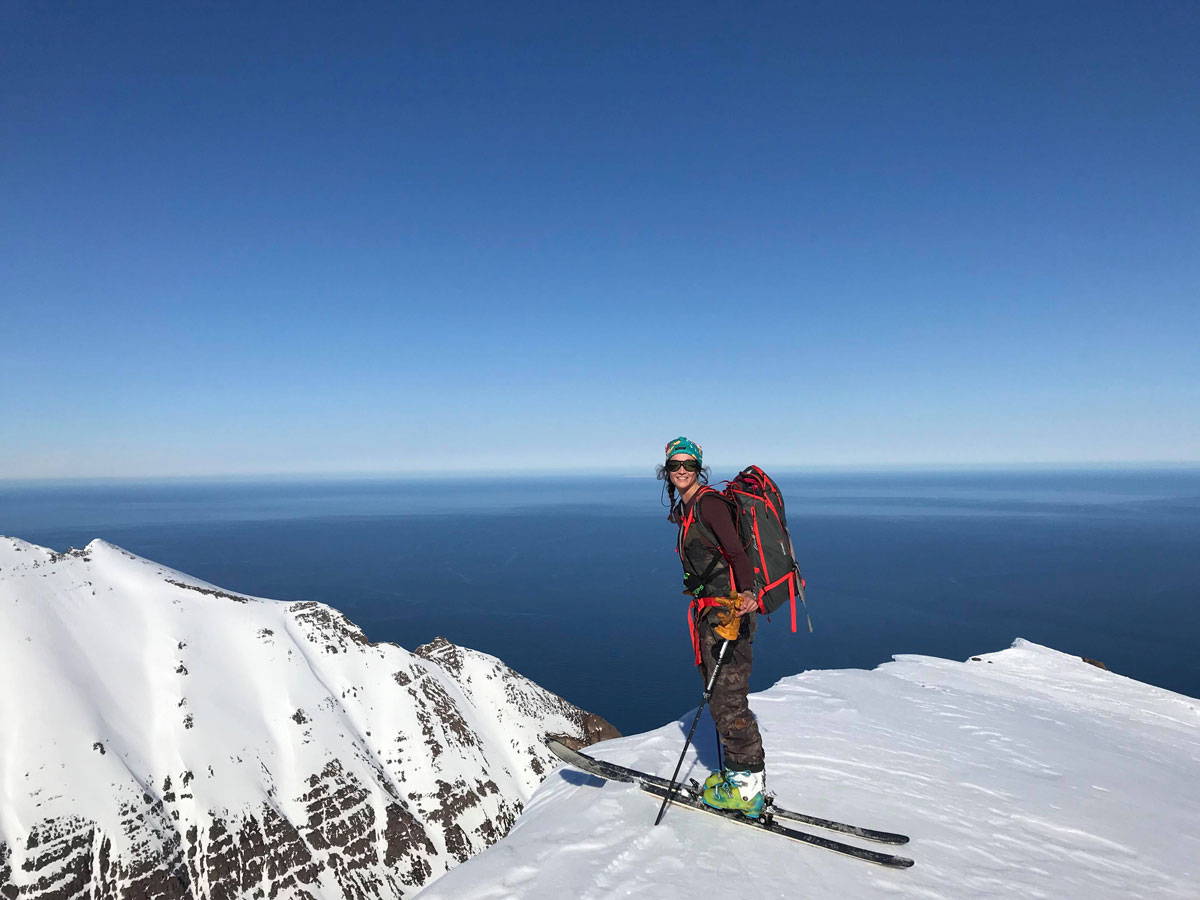 "With my ski's strapped to my backpack, peering out to ocean on either side, sun-kissed blue bliss shimmering in the sub-arctic, I had one of those moments. One of those moments where we stop and ask ourselves, "How did I get here?". I stared down the snowy face below and suddenly felt a wave of nerves wash over me, quickening my heart rate before dropping into the pit of my stomach. I stopped to catch my breath and glanced down the boot-pack at the fifteen, U-18 junior competitors hiking up behind me."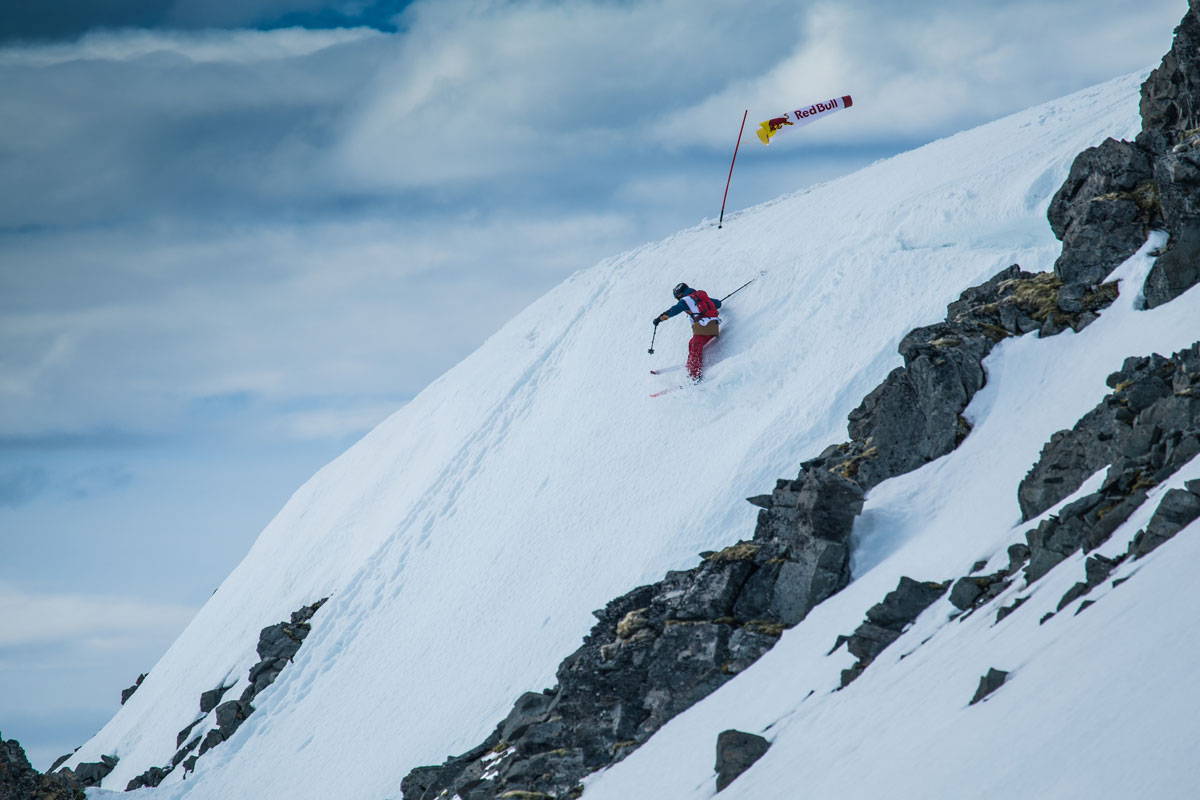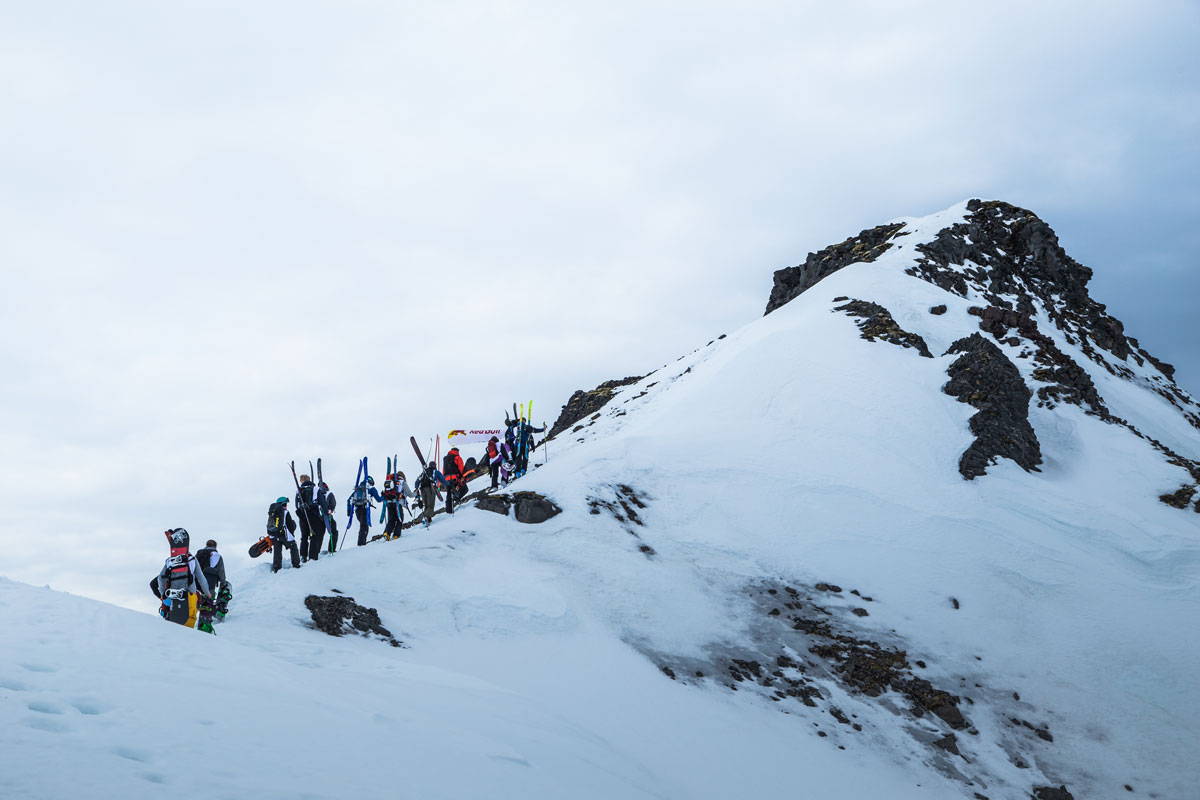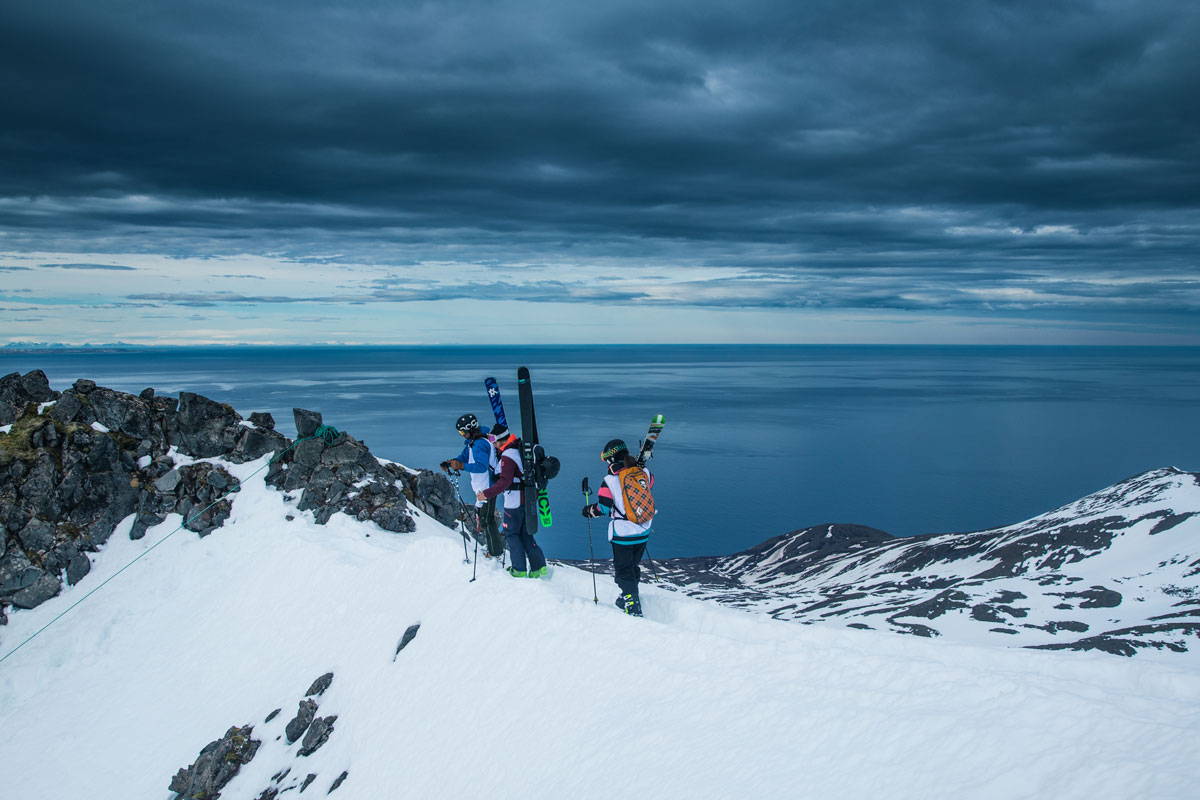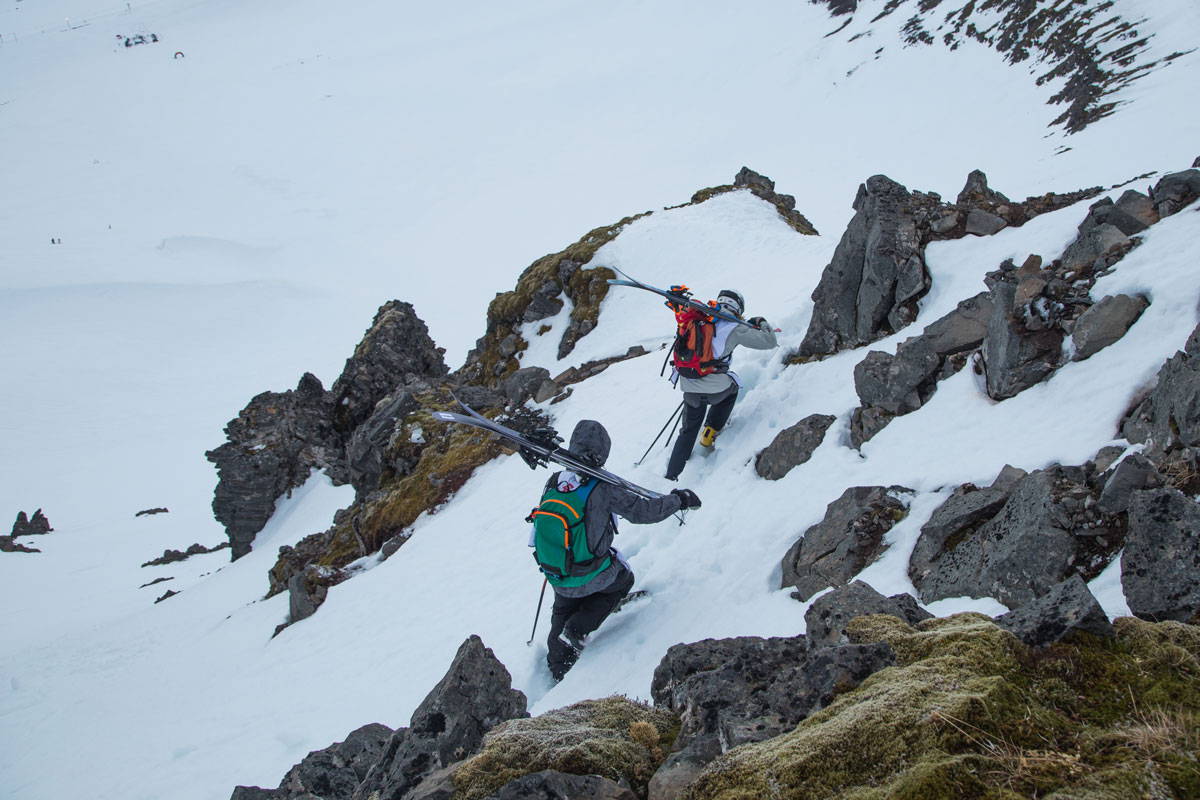 "Last spring, a client of mine, who competed in the Freeride World Qualifier circuit, suggested that Iceland should hold a qualifier event. In my head I remember thinking, "Who from Iceland would compete in that? Maybe it would get a lot of foreign competitors..." Twelve months later the competition managed to rally 66 total entrants, 15 juniors and 51 adults, 90% of whom were Icelanders who travelled from all corners of the country to join the competition. It seemed that individuals from every branch of the community showed up to participate including: an ex-Olympic ski racer, local professional surfers and a celebrated Icelandic snowboarder who specialized in jibbing. Adult competitors ran on a qualifier venue on Friday where judges cut the field down to 26 finalists who competed on a much more technical venue on Saturday. After about six weeks of stressful preparation and some bumps of uncertainty in the road, it was really happening."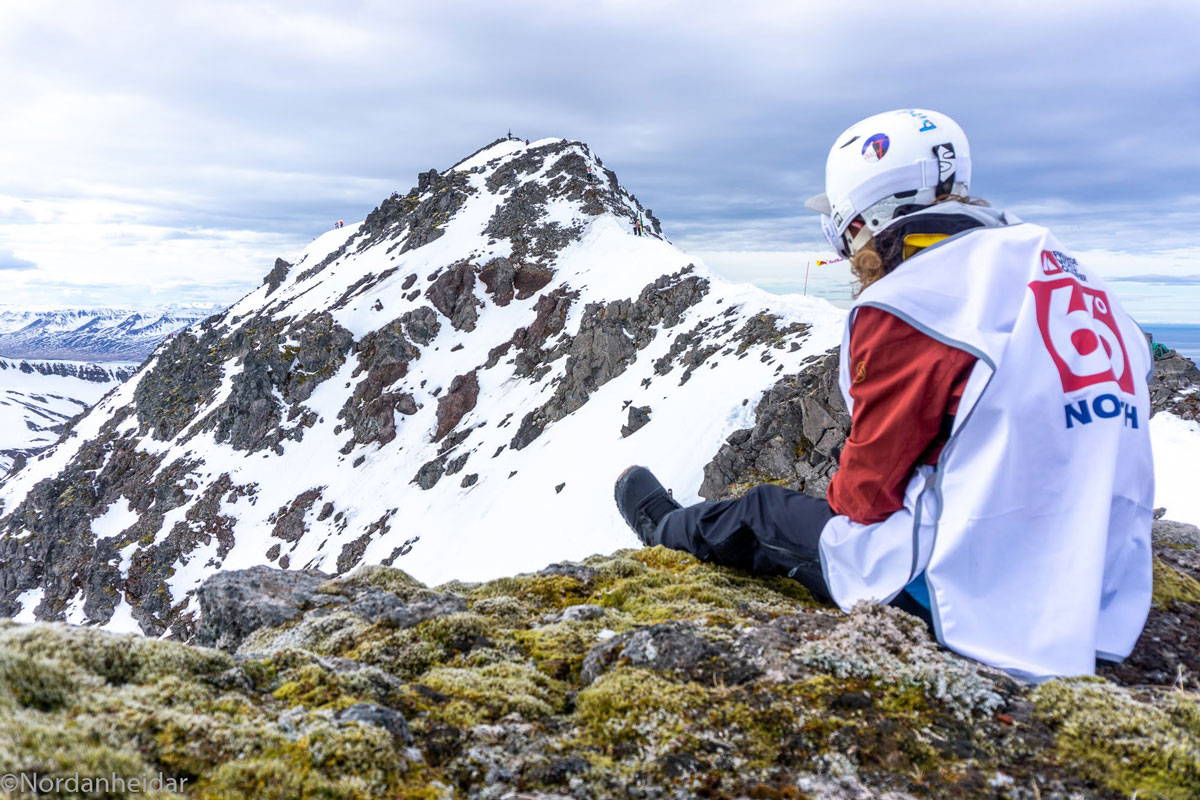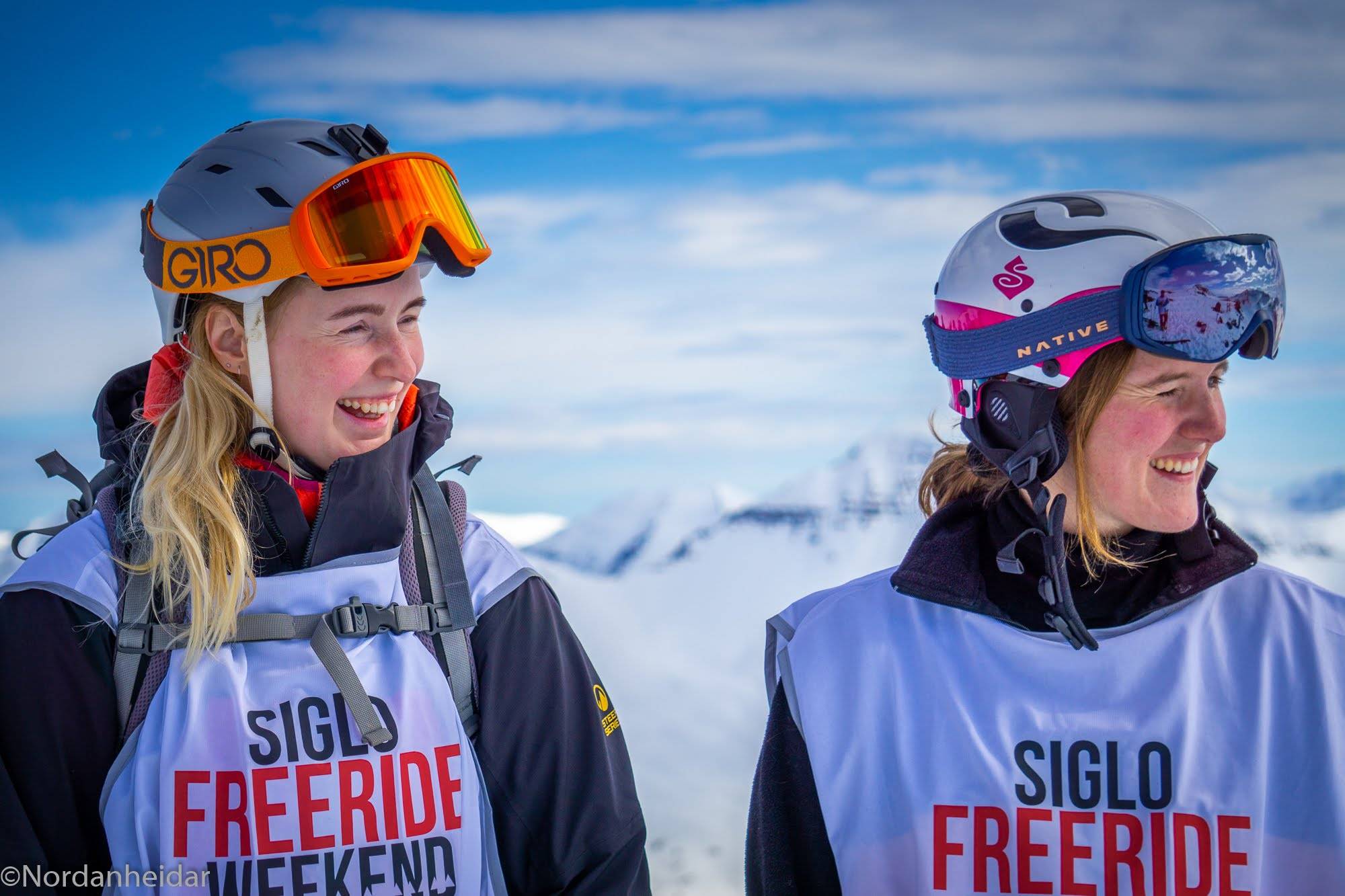 PC | Jon Heidar Runarsson  

"Another girl and I spent the morning helping all of the juniors turn on their beacons, replacing disintegrating batteries and re-teaching ourselves how to work those 15 year old blue Ortovox transceivers some of the kids had managed to get ahold of. We stopped hiking at the spot we had designated for the junior start. Immediately, the U-18's began looking down the ridge to some of the bigger airs. "Can we start over there?" one boy asked. "Well... I guess so..." I responded hesitantly. I radioed to the judges, "Competitors ready at the start, dropping in five, four, three, two, one..." I watched in horror as one boy launched himself off a ten foot drop to a two foot wide landing between a rocky outcrop, to a second drop. I almost looked away, dreading watching someone break their leg, all the while experiencing an overwhelming sense of pride to be taken by surprise at the skill level of these competitors."


"Actually, the entire field far surpassed mine and anyone else's expectations. Throughout the competition we saw multiple front flips, backflips and 3's along with some incredibly technical and strong riding and creative line choices. In such a desolate country, anyone doing anything in Iceland often feels alone, as if they are the only one getting out to do it. To invite all of these individuals to a common arena was truly special. The entire event essentially stemmed from three of us in an office wondering if this was really going to happen, to a conference room with about 100 people listening to an American girl struggle to pronounce 66 complicated Icelandic surnames during bib draw. We also managed to book some of the most profound names in Icelandic rap for our epic after party, JóiPé x Króli and Úlfur Úlfur."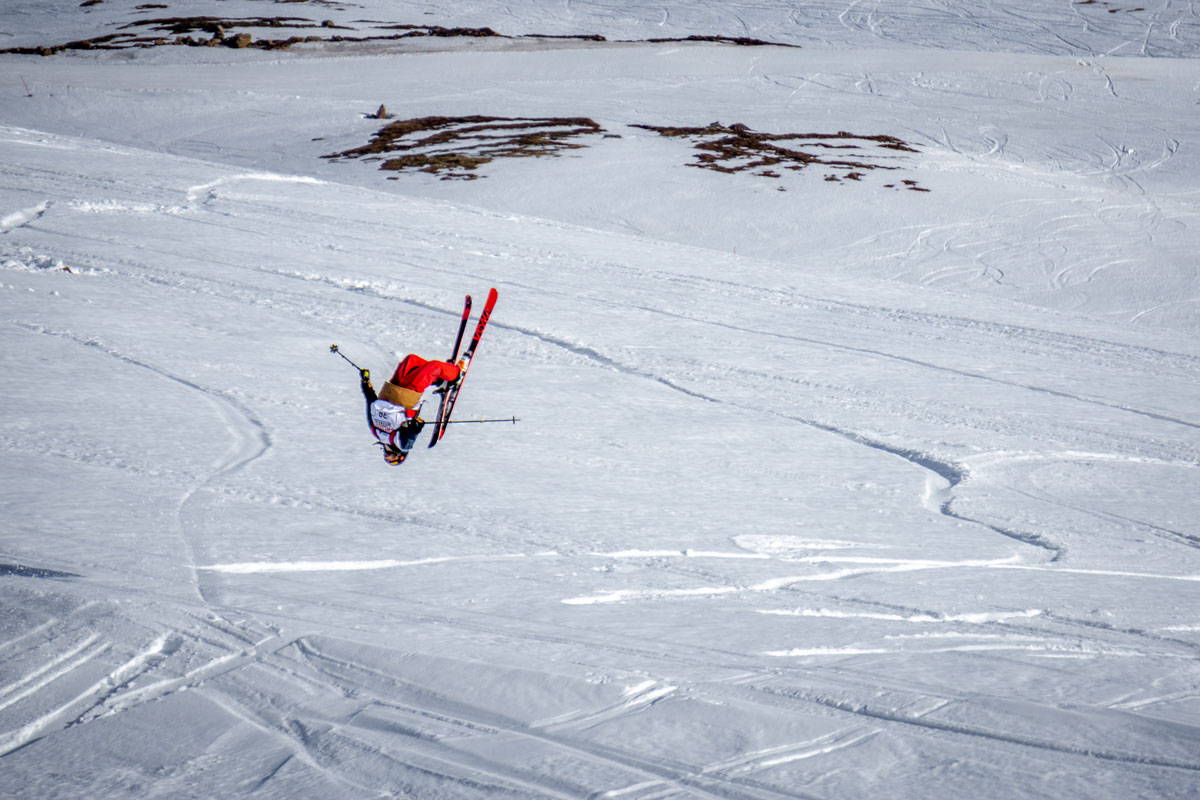 PC | Jon Heidar Runarsson, Vidir  

"An incredible amount of effort went in to making this event possible. With far too many to name, this effort included over 20 volunteers, ski dudes, judges, photographers, journalists and the entire safety crew consisting of certified doctors, a local paramedic, the local avalanche forecaster and volunteers from the Icelandic Rescue team and generous local sponsors who donated prizes. A special shout out to The Empire Expeditions and Productions who ran and supported all of the logistics as the official local host for this event. And a special, personal thank you, from me to Xevo Optics and 4FRNT for helping to pull off this event. Nothing quite compares to the first, but plans are already rolling to pull off next year's comp. So plan your ski trip to Iceland! Better yet, enter the comp! Just don't discount the local scene, though they are few and far between, they show up to send." -Keree Smith