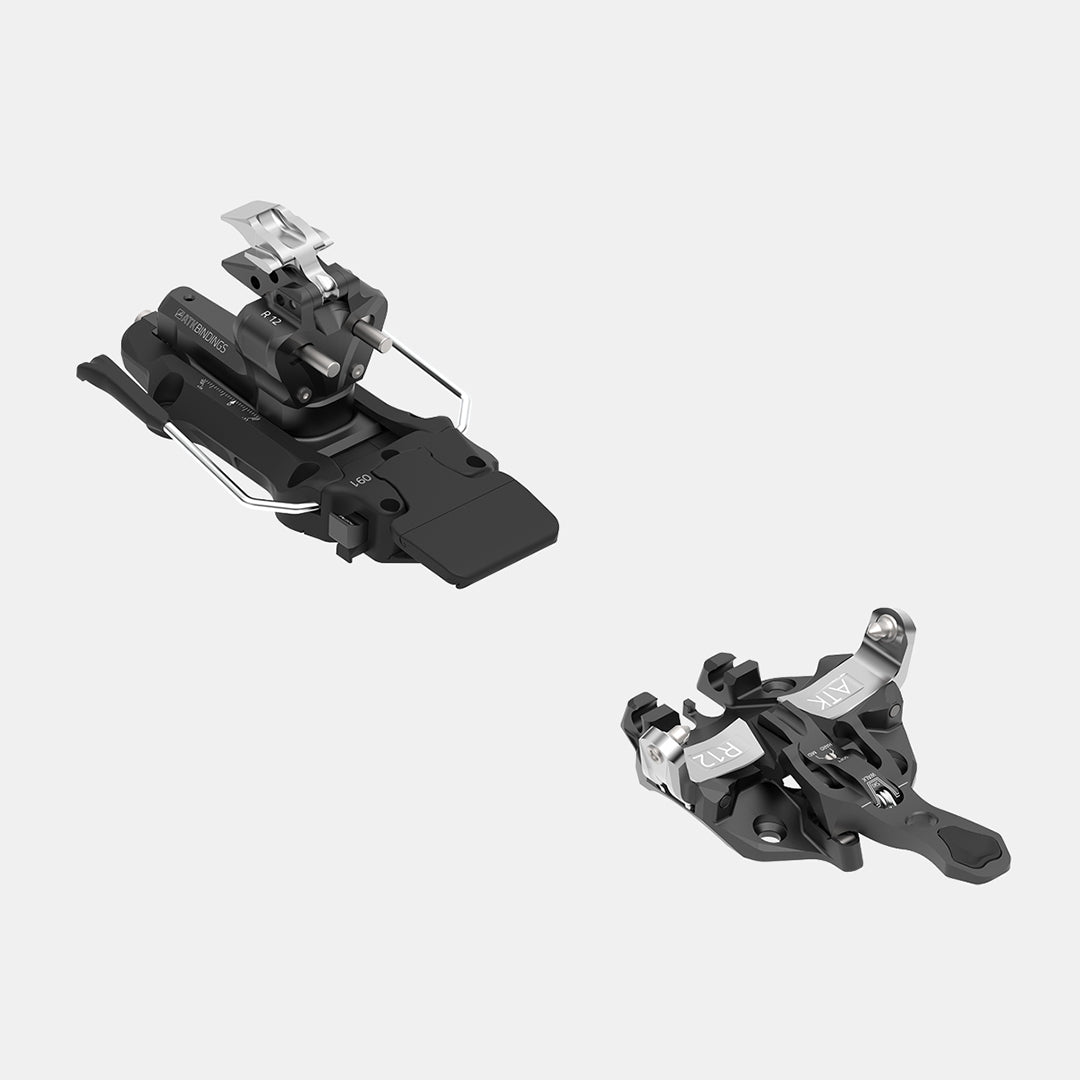 Details
ATK Bindings' free touring jewel. Designed for all enthusiasts for whom weight is certainly an important factor but who aren't willing to compromise in terms of performance. Weighting in at only 335 grams per binding, including the rear ski brake!
Features:

Easy Entry System®
SNOW PACK PROOF SYSTEM®: no snow pack under the toe
U.H.V.® System (Up-hill Hardness Variator): allows adjustments to the up-hill locking stiffness of the toe part. 
CAM RELEASE SYSTEM®: provides the most stable downhill performance, extremely precise release and easy heel step-in.
ELASTIC RESPONSE SYSTEM®: elastic sliding system (8+4 / total 12 mm of elasticity) applied to the heel to ensure ski flex, improves the binding release performance when the binding is stressed, reduces the pressure on the ski-boot-binding system.
Magneto Heel Flaps® provides 5 different walking modes.
A 25 mm ADJUSTMENT PLATE integrated in the heel part
The release system on the heel provides a 5 to 12 adjustment range, both lateral (Mz) and vertical (My).
Check out our comprehensive guide to choosing the perfect binding HERE
Reviews
Customer Reviews
Write a Review
Ask a Question
Good enough for Hoji, good enough for me
Ok, these things are great in West Coast powder, but that was expected, and they did not disappoint… what surprised me was how well they work on hard pack, definitely an order of magnitude better than any other wider back country ski I own… at the end of the day I am super happy with the Hoji, it feels like an extension of me and I look forward to every time I ski them. The forelock is genius and works better than any other tail connection I have used.