Meet Keree Smith: An Alaskan Heli-Guide at Blackops who owns her own Salmon Fishing Op out of Bristol Bay.
Q: Give us the basics.
A (Keree): Born in Government Camp, OR. Based outside of Valdez, Alaska now. Spending the winters guiding for Blackopz Heli-op, summers i charter a salmon boat out of Bristol Bay.

Q: What is skiing to you? How do you balance it in your life?
A: From a career in commercial fishing, to building my cabin, to guiding, in my adult life most everything I've done has centered around creating a lifestyle in and around accessing the mountains.

Q: What have been the challenges of breaking through into the guide world?
A: Funny thing is, I've never really pursued a career in guiding or even really wanted to guide. Guiding rather, has presented itself multiple times as an opportunity to access remote or otherwise inaccessible locations.

Q: You recently did a campaign with Patagonia Workwear? How did that come to be?
A: I first reached out to Patagonia Workwear hoping to score some fishing outerwear. Covid hit and all content ideas fell through. I think I sent a follow-up email a year or two later asking if they were still interested in some content and they were looking for story ideas so I pitched building and working on my cabin in AK.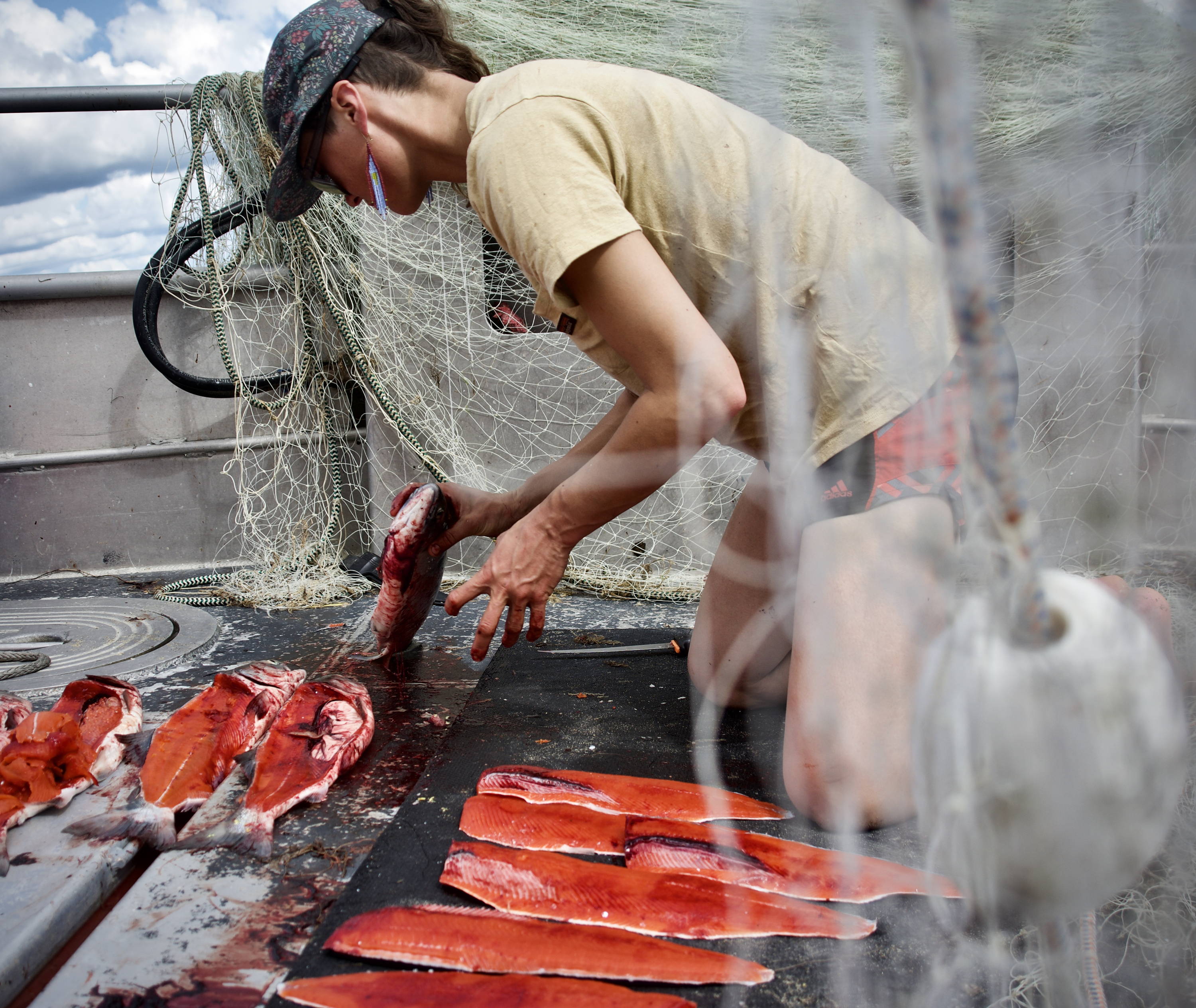 Q: Best Guide Story?
A (Keree): Hmm. There's so many! Burning down the sauna tent at a remote camp in Iceland, or when a whale hit the bottom of our zodiac in the Westfjords, when my client puked in the parking lot last year first day heli-guiding or maybe when we tried to sail to Greenland in March 2020 and our sailboat got turned around because Covid closed the country borders… I think there are more stories to come.

Q: Best Salmon Fishing Story?
A: Losing the refer-tech and all his equipment overboard in 40 knot winds on my first day running my boat is a pretty good one.

Q: What's your favorite 4FRNT personal ski? Full setup?
A: Can't pick just one. 177cm HOJI CC 4-LOCK for touring. MSP 107 in a 181cm for resort ripping. The 184cm Renegade with CAST touring set-up for Alaska is my all-time favorite set-up.