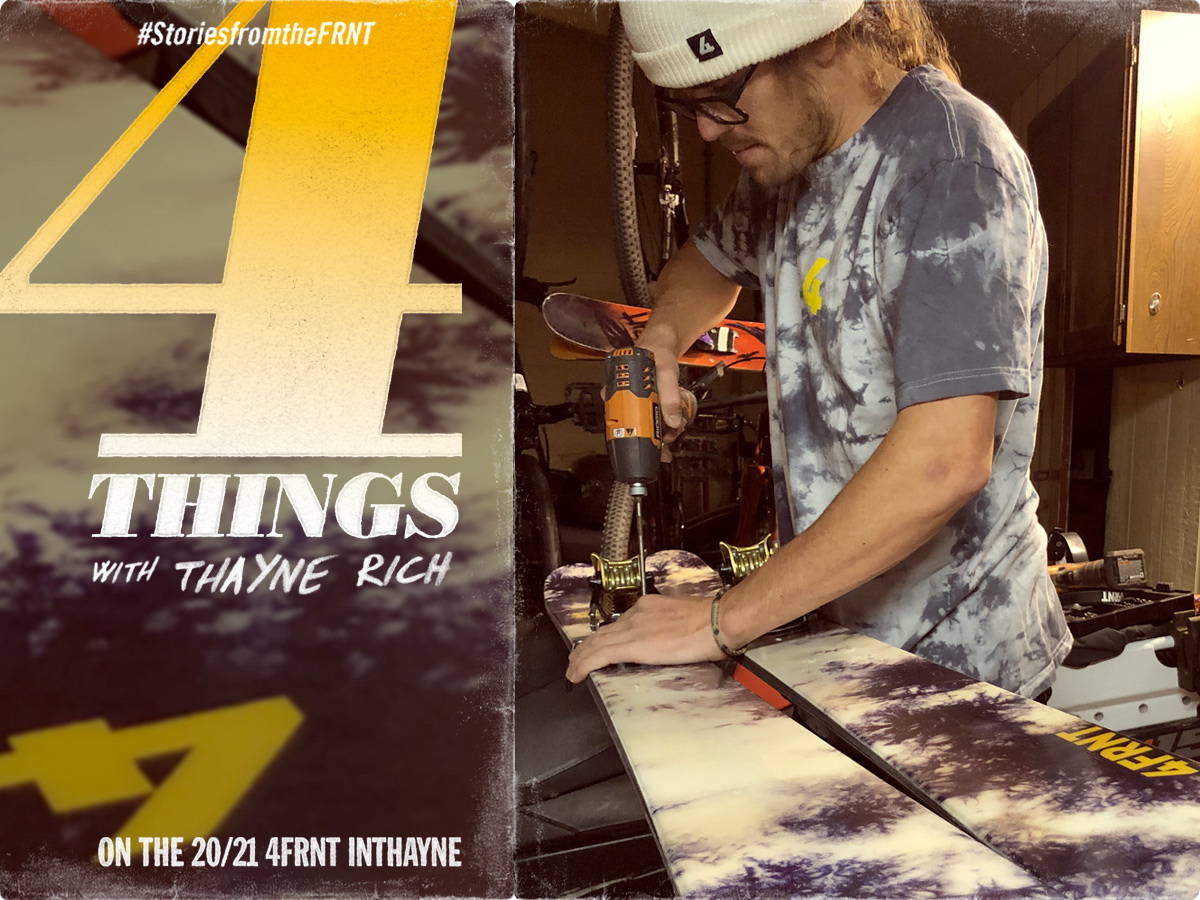 Team Rider Thayne Rich takes us through 4 key components of the 4th version of the 4FRNT InThayne, his award winning pro-model ski. Thayne played the leading role in every decision that went into the shaping of this ski.. he even hand built the first prototypes. The end result is 4FRNT's most impressive freestyle powder ski to date.
1. Evolution of the InThayne
The evolution was actually quite funny. I was riding the Devastator every day and I loved that ski. I was also skiing the Renegade but I'm always landing backwards, so I ended up combing the old EHP block with the Renegade shape to make the first generation InThaynes. I loved that first version but I wanted the ski to be more freestyle oriented and quicker edge to edge, so I went back to the drawing board and completely redesigned it. The next version came out slightly narrower with a shorter turn radius, combined with a new taper and rocker profile. No question, this season's version is my favorite InThayne to date.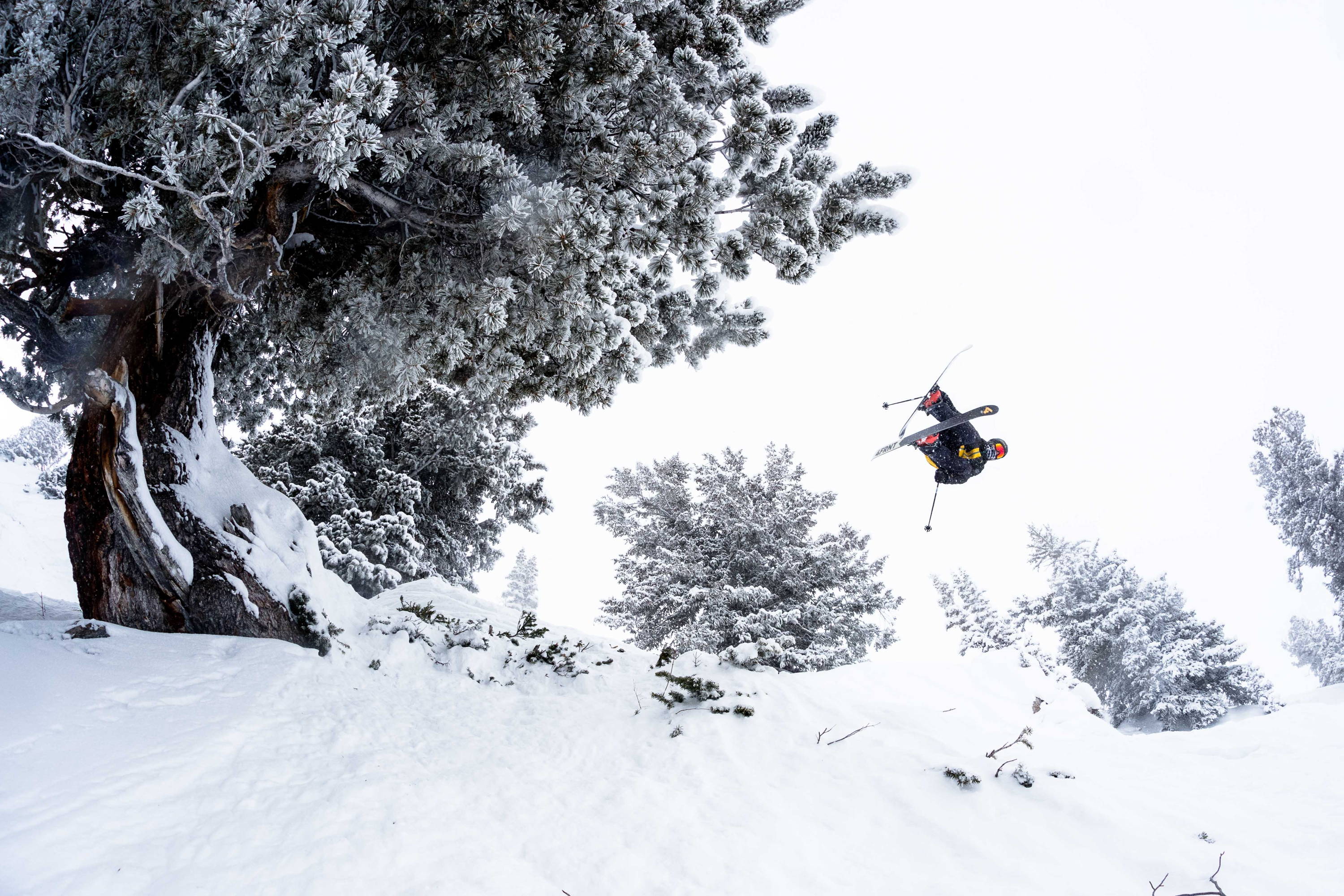 The profile and shape that I went with is everything that I wanted out of a ski. There's enough sidecut to keep it lively and playful but long enough to really charge and be stable at high speeds. I put just enough taper in the tip and tail to cut down the swing weight so it is light in the air and quick in tight trees or sticky situations. I have decided over the years that I love fully rockered skis so I put a very gradual 50 m radius rocker on my ski which makes a pivot point when you need to make quick turns and not get caught up by camber. It's such a subtle rocker that it isn't chattery and it doesn't comprise its ability to charge.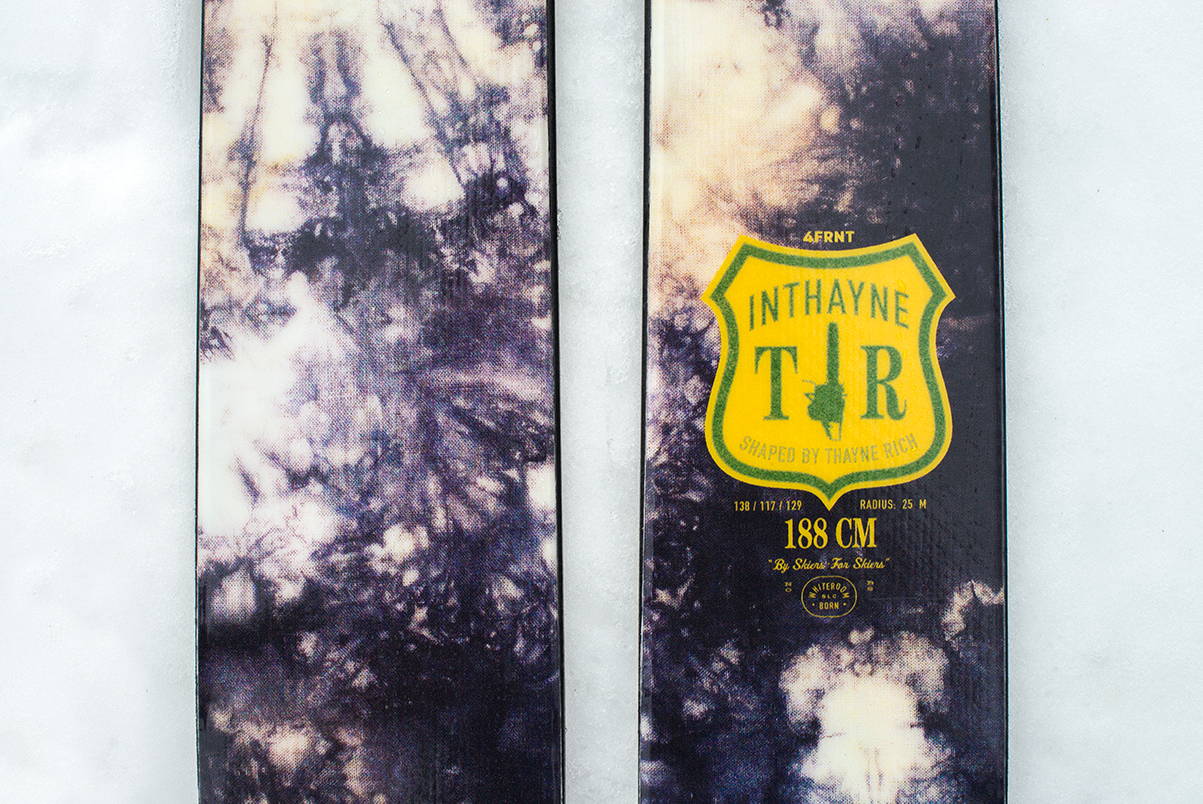 I've been so fired up on the graphics every year! It's been super fun to have freedom to do what I want with my graphic and work with awesome designers/artists. The first year after redesigning it I had a tie dye themed graphic and I really loved that graphic. So this season went back to a tie dye graphic and it turned out to be my favorite graphic to date. I love the simplicity of it but it brings on a powerful vibe. Really looking forward to the release of my graphic for next year.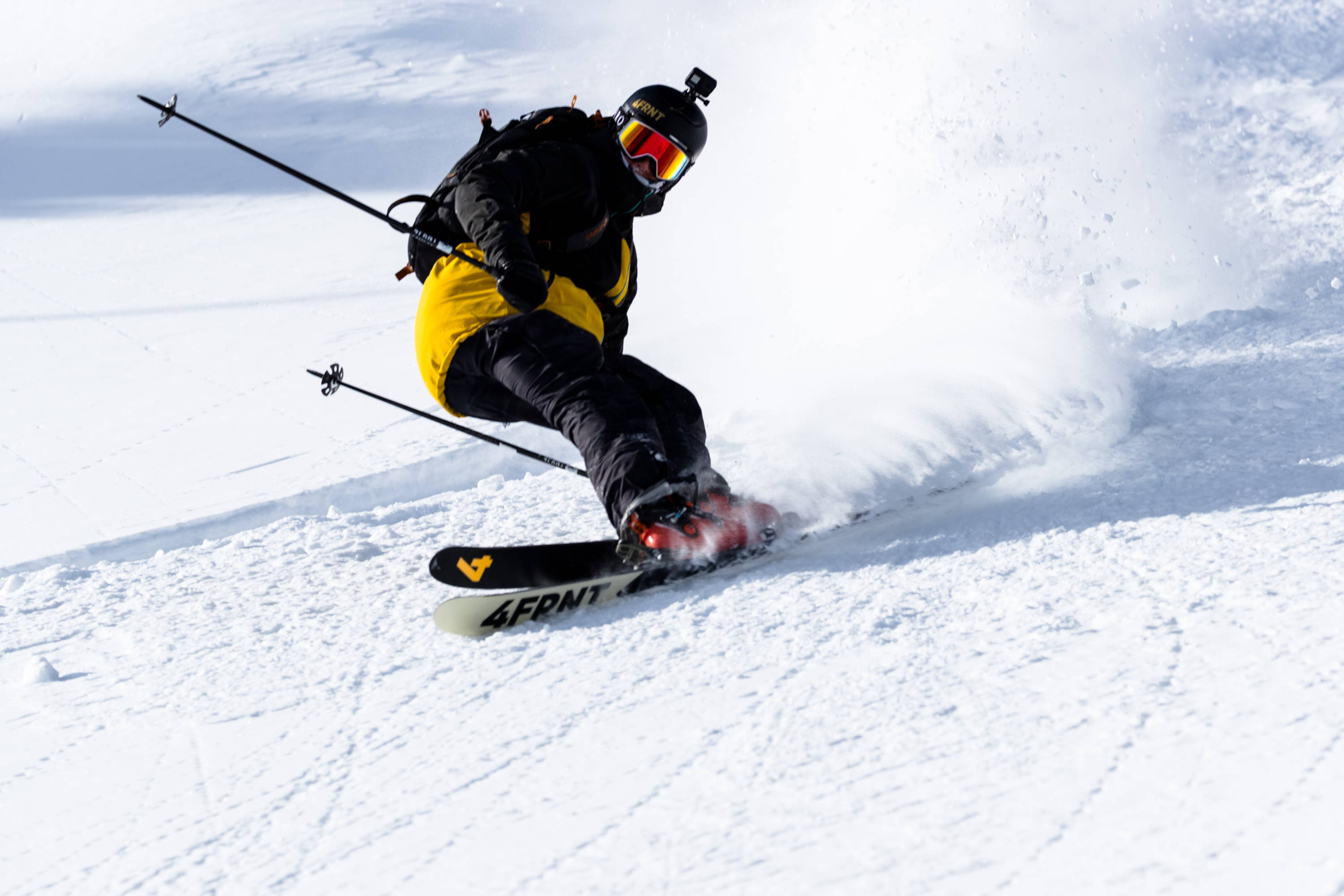 I went with a 117 waist because it is the perfect sweet spot for keeping afloat in powder but narrow enough for carving off jumps and being quick enough edge to edge in chunder and hard pack. It is an ideal width for powder skiing but isn't overwhelming on all other types of conditions.
---