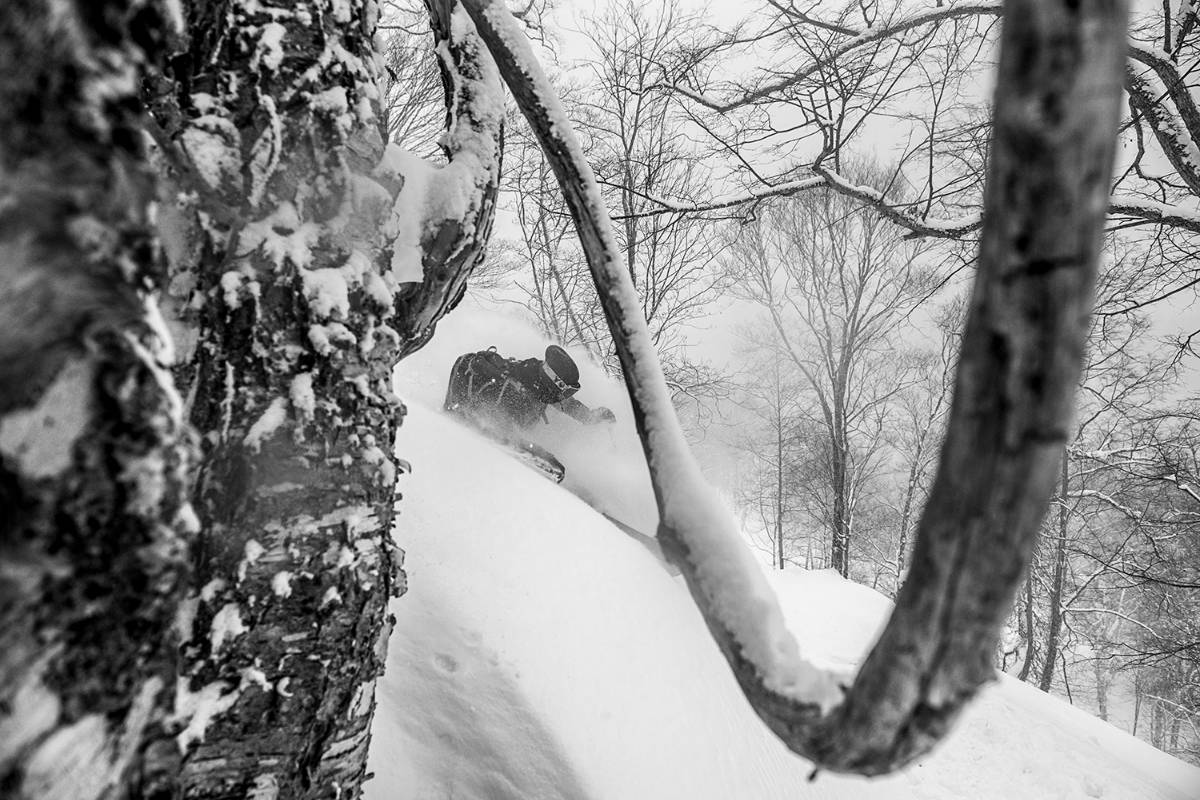 Photos/Words : Guy Fattal
---
Capturing the Perfect Turn

As much as I love searching the backcountry for epic turns, "Getting the Shot" during an epic day of skiing with friends gets me the most stoked. To me, exploring the road less traveled to capture my friends on their hunt for powder is always worth the adventure. With such incredible and affordable lightweight cameras available, almost anyone can get out there and shoot their friends shredding the backcountry. Capturing these moments with your friends creates memories that will get everyone stoked for years to come!
---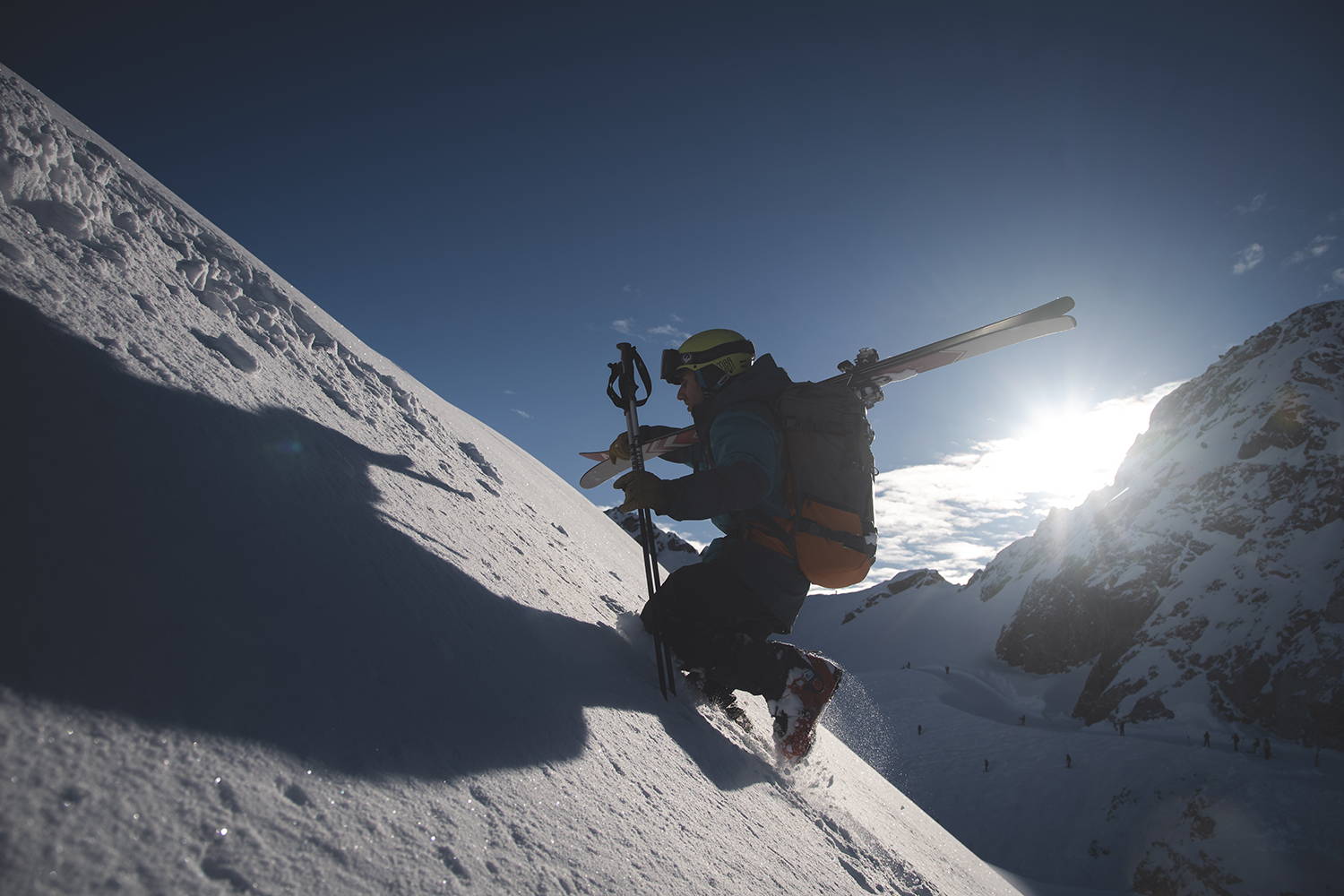 ---
So if you are ready to get out there to shoot and create art in the mountains, here are a few key tips to up your photography game:
It has taken me years to figure out what photo gear is essential and what photo gear I can leave behind. It is no secret that if you are skiing with camera gear as well as all of your backcountry gear, food, clothing etc, you are most likely carrying around an extremely heavy pack. Lugging around this huge pack can be a big challenge and also hold you and your crew back. Feeling held down from your pack and being stuck in the back of your group often times stops you from taking out your camera as much as you'd like to. Next time you go out, make sure to only take the necessary camera gear. Maybe consider leaving behind gear like a tripod, an extra lens that barely gets used, battery grips etc. Trust me, a light and comfortable pack will allow you to be more efficient and create more photo opportunities.
---
---
I love working with elements that nature provides. I find that by studying what the light is doing and where its moving throughout the day, I can create more opportunity to capture an epic moment in the mountains. Sometimes you may have to postpone a line that you and your friends have been looking at if the light isn't cooperating. Although it can be difficult to wait when something looks so good, in order to truly capture the moment in all of its beauty, a photographer needs to ensure proper lighting. Allow the natural light to help dictate how you want to shoot, even if it means skipping that cool cliff because the light isn't good that day. Trust me, you can't go wrong if you work with the light and you are sure to see better results in your photos!
---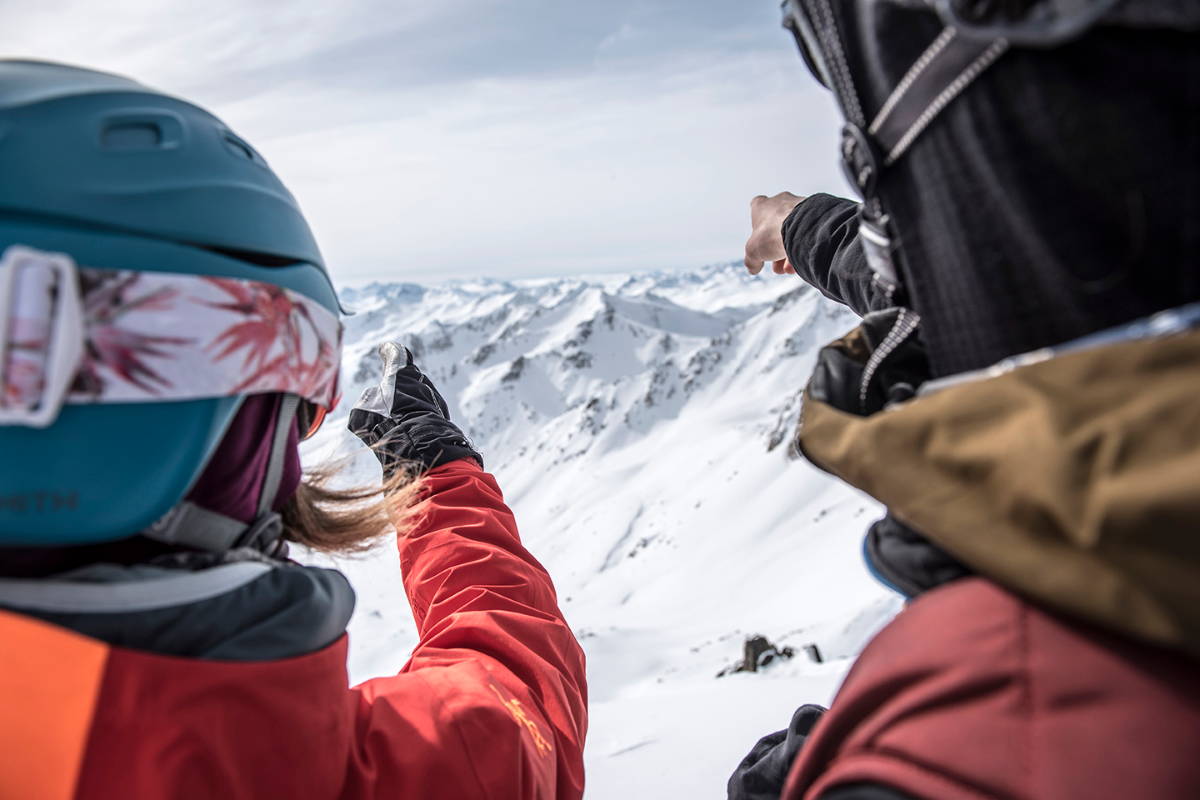 ---
This is one of the most important parts of rider and photographer success. So many times I have had a vision for an image and watched it collapse because the skier turned or jumped in a different place than I expected. This was due to lack of communication. Don't get me wrong, even with clear communication the photo does not always come out how I envisioned, but unfortunately this is part of the game. Using radios, pointing out key spots, and discussing speed or distance are all important tools of communication in order to nail the shot. Take the time to discuss the zone with your rider. Where do they see themselves airing or turning? Where does the light look the best? What line makes the most sense with your positioning? These are all important things to discuss before dropping in.
---
---
As photographers, we strive to create memories and unique images. Next time you are shooting photos in the mountains, take a few moments before every shot and think outside of the box. How can you get creative? How can you make this shot look different than previous photos? Maybe there are some cool old growth branches you can use as a foreground to add depth. Or, maybe the snow has created some unique formations which you can highlight. Try climbing on a tree and shooting downwards. Bring props from home to add to your images. Basically get funky and create something that is unique to you! It is easy to put out stock ski photos, but adding a unique element will help separate your photos from others.
---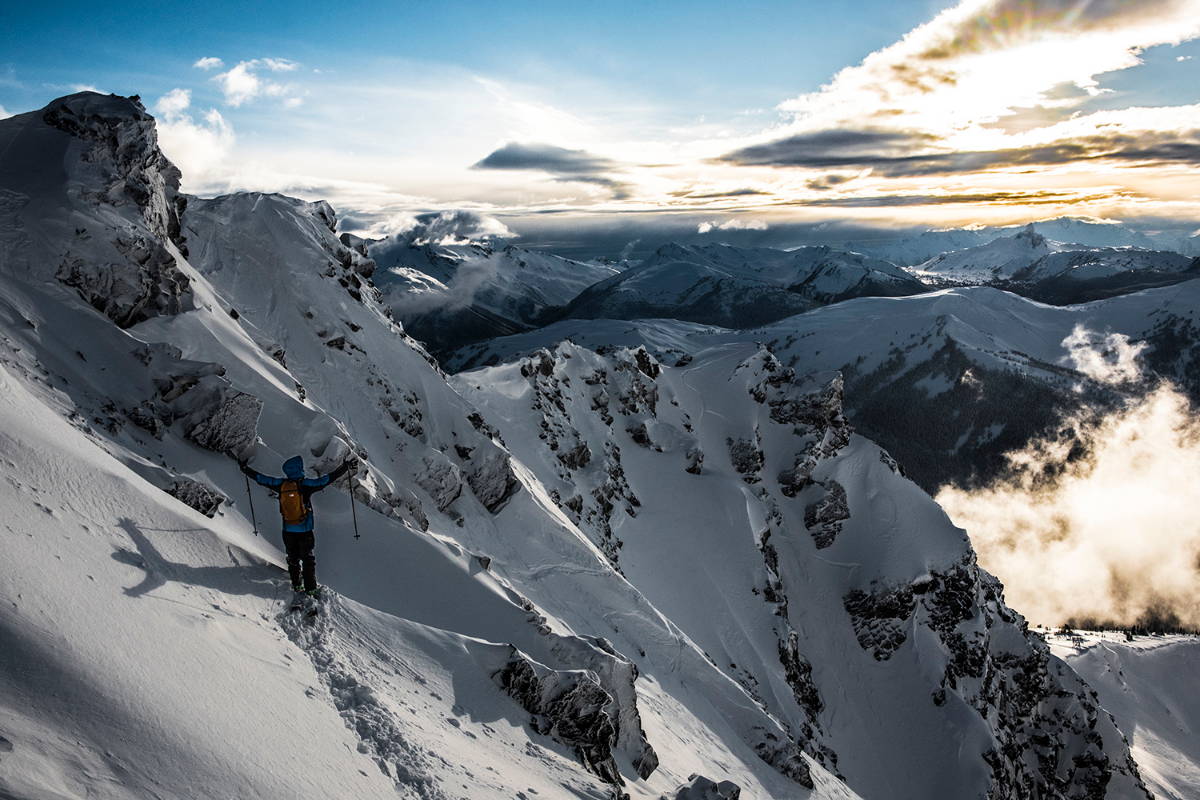 ---
I know this might sound cliche but it might be the most important tip of all. At the end of the day we are out there skiing and shooting photos because it makes us happy. Please keep it this way! I've found myself at times getting too caught up in what the light and snow are doing and forgotten about the reasons why I am truly out there. I am out in the mountains taking photos because I love it. When you are having a good time you are going to get more creative and be more productive. If you and your friends are enjoying the experience in the mountains, you are much more likely to "Get the Shot"!
---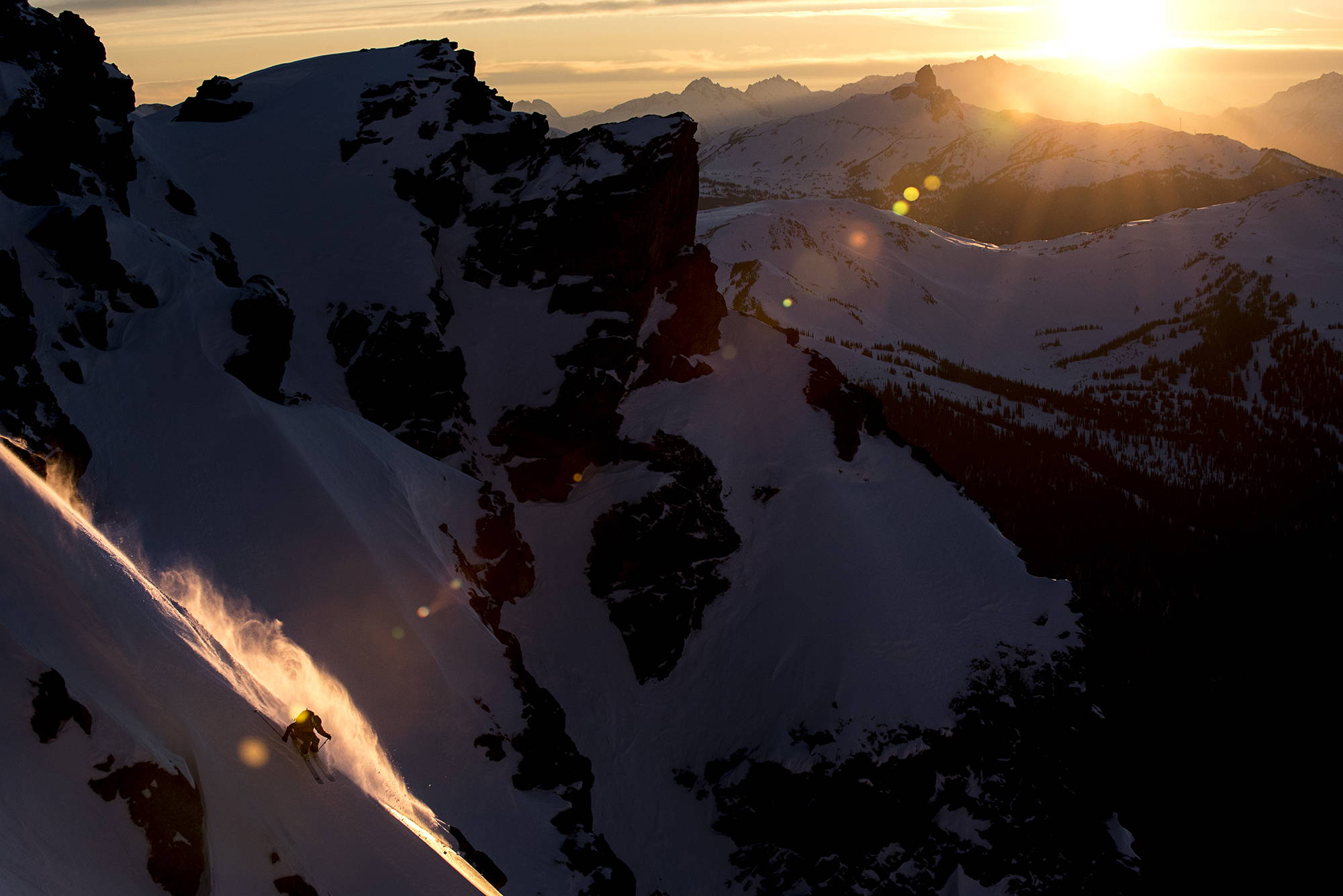 ---
Guy Fattal, originally from Israel's Jerusalem hills, is currently living in Whistler, Canada. Since he was young, he has been drawn to the mountains and the great outdoors which naturally led him to capturing the beauty of skiing. Winner of the King of Dolomites and the prestigious Deep Winter Photo Challenge, Guy continues to grow as an individual and professional. Check out his website and check out his Instagram to follow his travels throughout the winter with us!
---