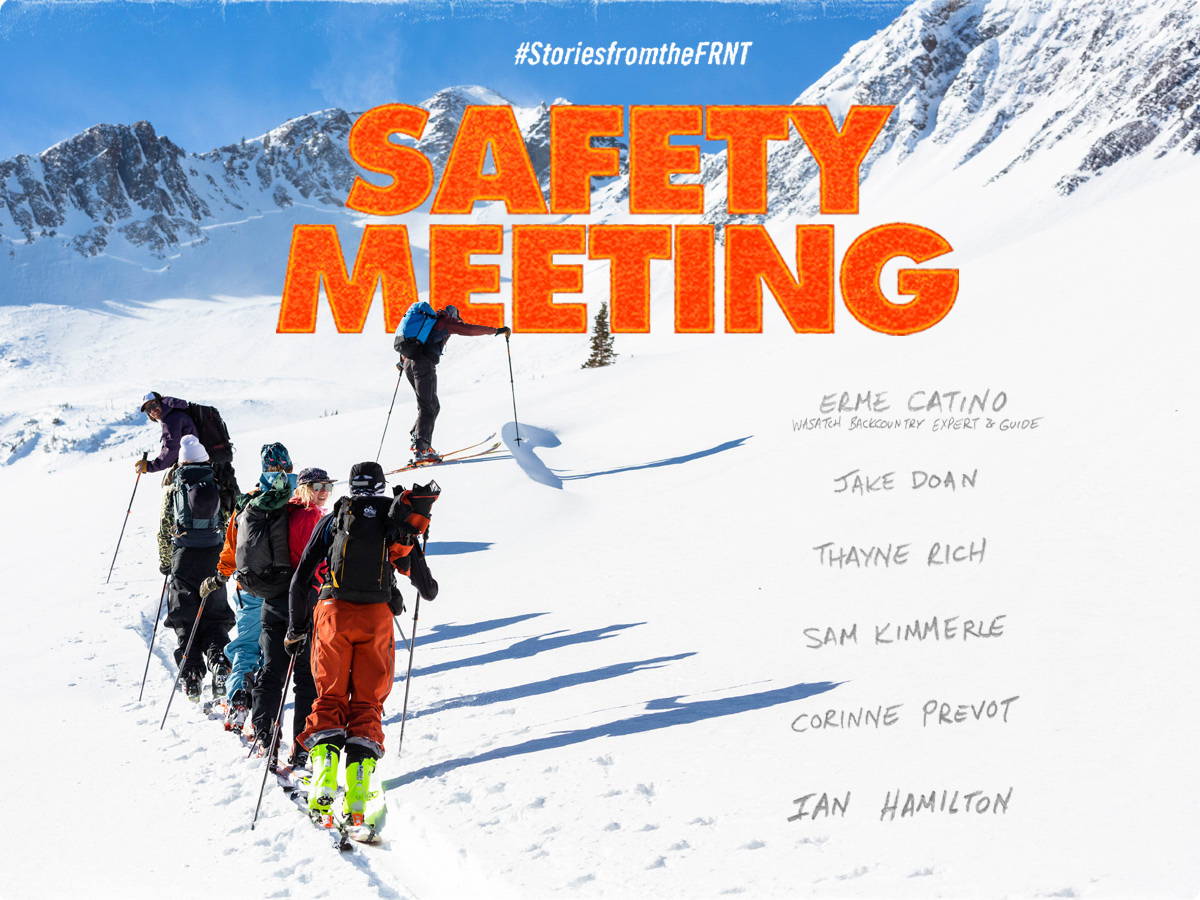 Words and Photos by: Sam Watson
Each fall, before the ski touring season, I make sure I brush up on my snow safety skills and backcountry rescue practices. Learning how to safely manage a snowpack and navigate terrain is a lifelong learning process. More practice means that muscle memory takes over if the worst ever happens. This winter, I was super excited to learn that most of the 4FRNT crew was going to assemble in the Wasatch Mountains, my home range, for a weekend of avalanche education. Nothing official, just a great excuse to all get to hang out together and learn more about being safe in the mountains.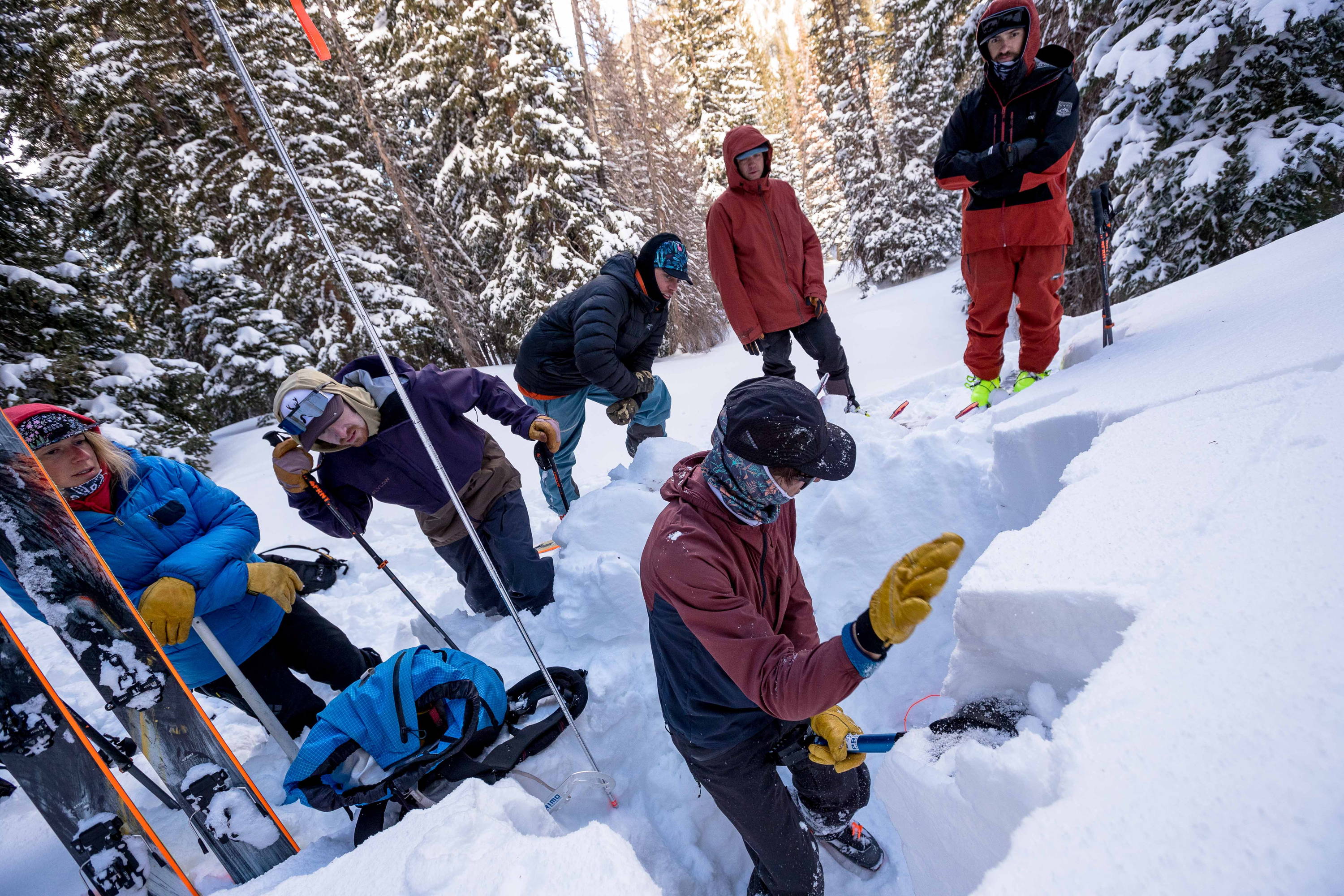 Much of the Western U.S. has had a spooky snowpack in the 2020/21 season, making many go-to backcountry ski zones a no-go until the snowpack dramatically stabilizes. Before our two field days, the snowpack had received an additional load of 18" of new snow. This stressed the snowpack to the breaking point and created many large natural avalanches. The dangerous snowpack prevented us from skiing any terrain over 30 degrees, but it made for good learning in terms of snowpack analysis. Erme Catino, Wasatch backcountry expert, and guide directed learning objectives for each day. Our curriculum consisted of on-the-go terrain selection, snowpack analysis, and rescue practice.
There's always more to learn when it comes to backcountry safety. I hone my skills and knowledge whenever I can. We all want to ski the steep terrain with deep snow, but unfortunately, the best ski terrain is also avalanche terrain. How does someone learn to choose safe terrain, and make sound decisions in the backcountry?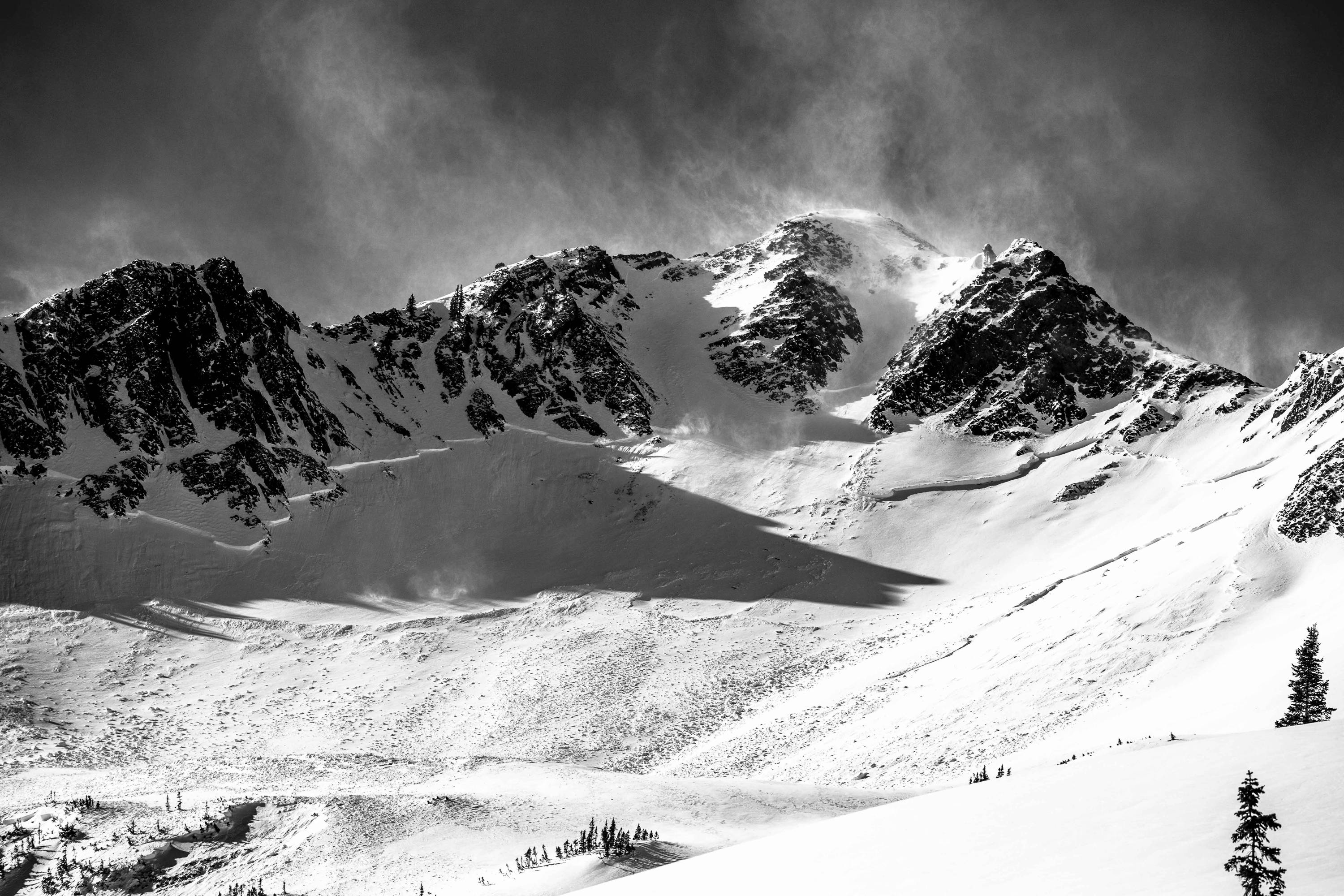 Take a class. New to backcountry skiing? Start with an avalanche class. These classes will lay the foundation of knowledge for learning to backcountry ski (how to read the avalanche forecast, how to use your gear, basics in snowpack assessment). Even if you've already taken a class or two, it never hurts to take another to further your avalanche safety knowledge.
Get the gear, and know how to use it. A beacon, probe, and shovel are necessary to have when going into the backcountry. But they only work if you know how to use them. Make sure you know how your beacon works, and practice regularly, so it becomes second nature.
Check the forecast. In most areas where people backcountry ski, there is an avalanche forecast available. Examples are the Utah Avalanche Center, North West Avalanche Center, Bridger-Teton Avalanche Center and Colorado Avalanche Information Center. These are run by some of the best avalanche forecasters and snow science experts in the world, and should absolutely be consulted before any backcountry mission. They will list avalanche hazards for the day, chronical the snowpack history, and list observations by backcountry users. Checking the avalanche forecast is the first thing I do in the morning before heading out for a ski tour.
Make good choices. Sounds obvious, right? Well, it kind of is, and it isn't. What I mean by make good choices is to make sure you are aware of the heuristic traps that people can fall into, and know how to avoid them. Being the ski photographer that I am, this applies to me by making sure that I never let my desire for a good ski photo get in my way of making safe decisions. A question I always ask myself in my backcountry thought process is "what will the story be?". If something bad were to happen, what would my family and friends think of my decision making? Some lines are really only safe to ski one day per year, maybe even less.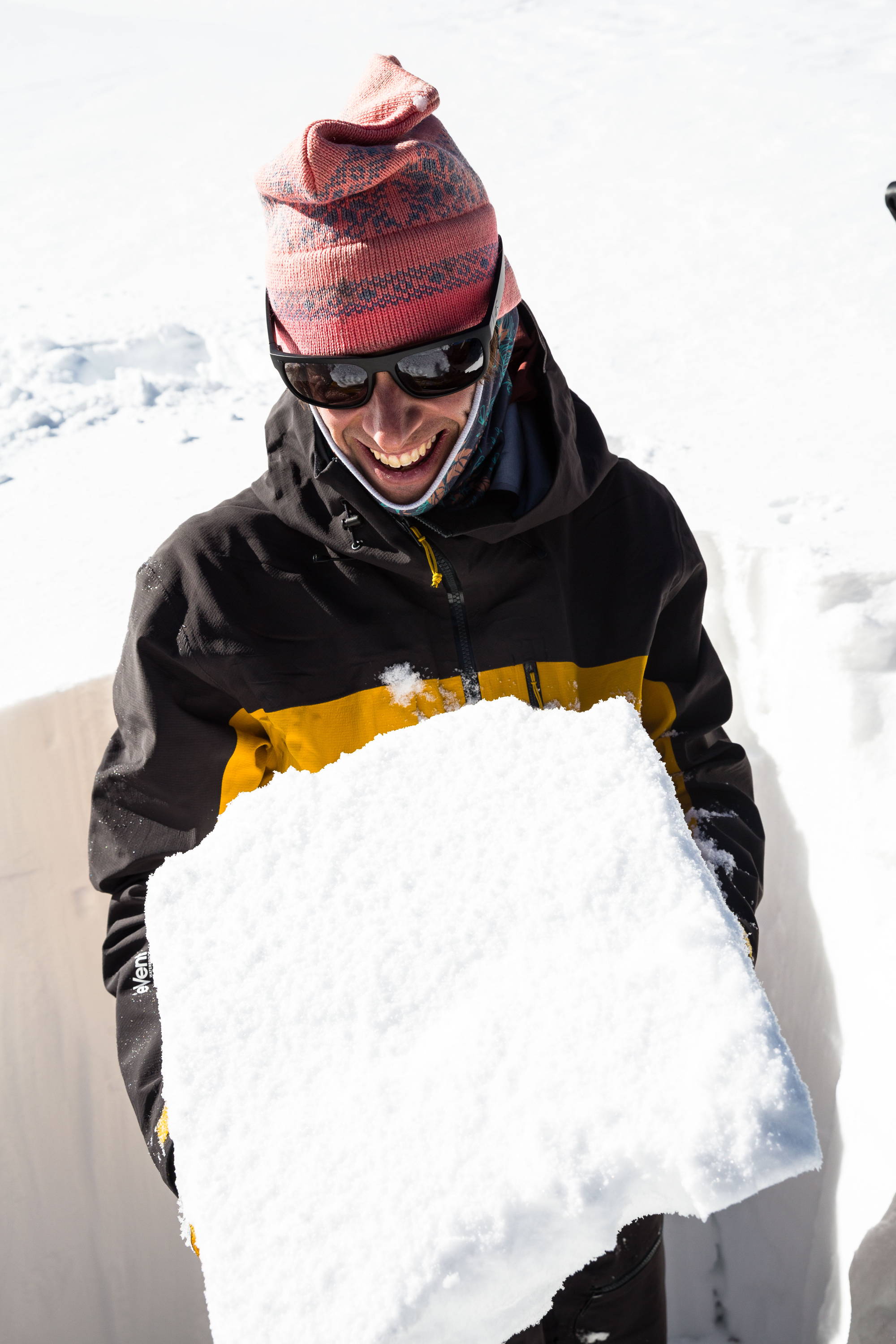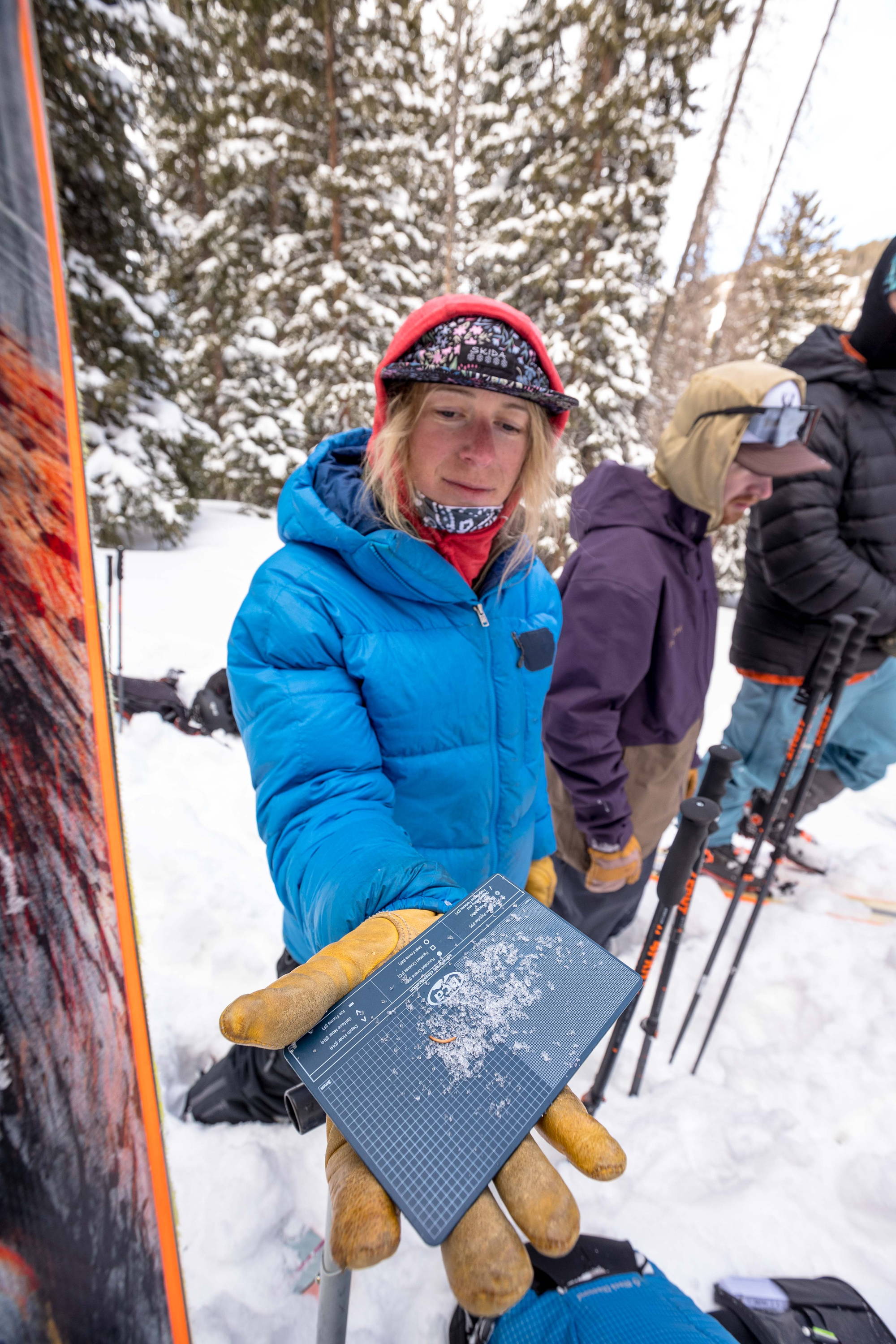 More and more skiers are entering the backcountry every season, and we owe it to each other to be safe and on point. Make sure you and your ski partners are dialed because we are all in this together. The class that Erme directed in Utah was especially important because it included a group of skiers that I ski with regularly. Knowing you can trust your backcountry partners is incredibly important, and hopefully, they can trust you in return.
Words and Photos by: Sam Watson
---