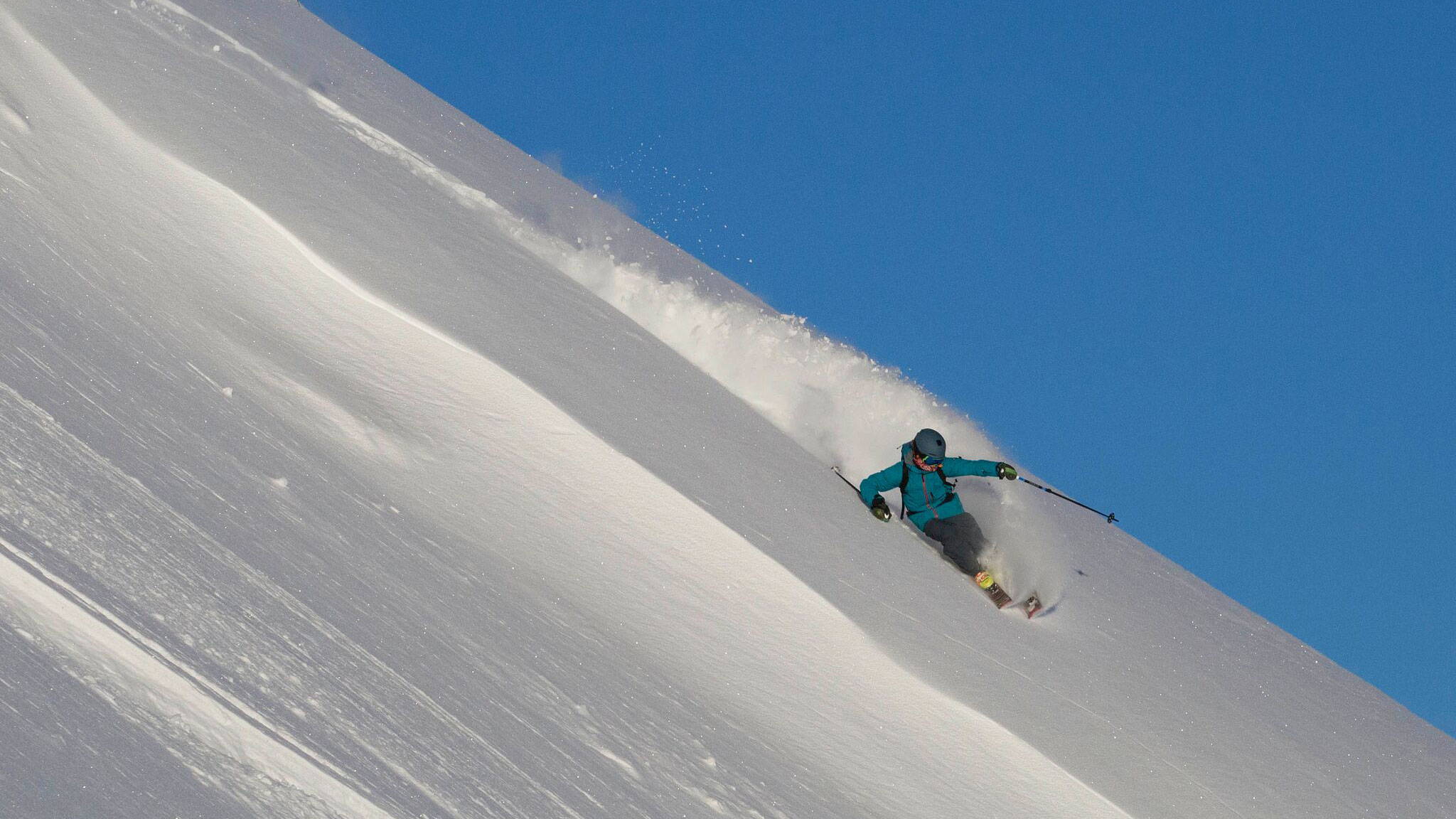 Noah Maisonet lives true to the 4FRNT spirit, skiing for the pure joy of it. Hailing from Banff and growing a love for skiing at Lake Louise, Noah has been progressing further from the resort and deeper into the backcountry. Grinding it out in the summer working for Parks Canada, Noah packs his bags and sled and heads to Revelstoke for the winter. Here, Noah fuels his hunger for deep pow and big pillow lines, exploring the endless terrain Revelstoke has to offer. Catch him skiing fast, charging big hits, and putting down some of the smoothest mid-pillow hand drags we've seen. After only two seasons of having Noah on the 4FRNT team, we have seen crazy progression and can't wait to see what this styley Canadian local will hit us with this season! Hit the play button, read the interview, and get stoked to send it this winter.
---
---
Noah! How long have you been with 4FRNT?
Hey guys. I have been with 4FRNT for 2 years now, going on 3 this year. 4FRNT caught my eye because of the athlete driven design. Working with a company that is full of so many passionate skiers who strive to create the best skis out there gets me so STOKED. Having input and seeing a product crafted from riders rather than people behind the scene makes the difference. Plus the graphics this winter are sick!
What shot are you most stoked about in the edit?
Its gotta be the the hand the drag 3 off the double pillow near the end of the video. I love spinning 3's mid pillow line. It doesn't always work out, but when it does its the best feeling ever. Mini pillow zones are some of my favorites. They allow me to try new tricks and get creative.
What are your 4FRNT skis of choice?
It's a tie between the Devastator and the InThayne. Devastator is my go to all around ski but when im out in the backcountry and its DEEP, the InThayne slays pow and crushes pillows.
Favorite tunes to skis to?
Love cruising to old school hip hop, A Tribe Called Quest, Grandmaster Flash, Tupac.
If your jacket was filled with an endless supply of any snack, what is it?
Miss Vickie's Salt and Vinegar chips
What matters most to you about skiing?
The people I meet and the places I get to see. Skiing has taken me to so many incredible places filled with amazing communities of people who push me and inspire me to keep doing it.
If you arent skiing you are....
Skateboarding.
---
---