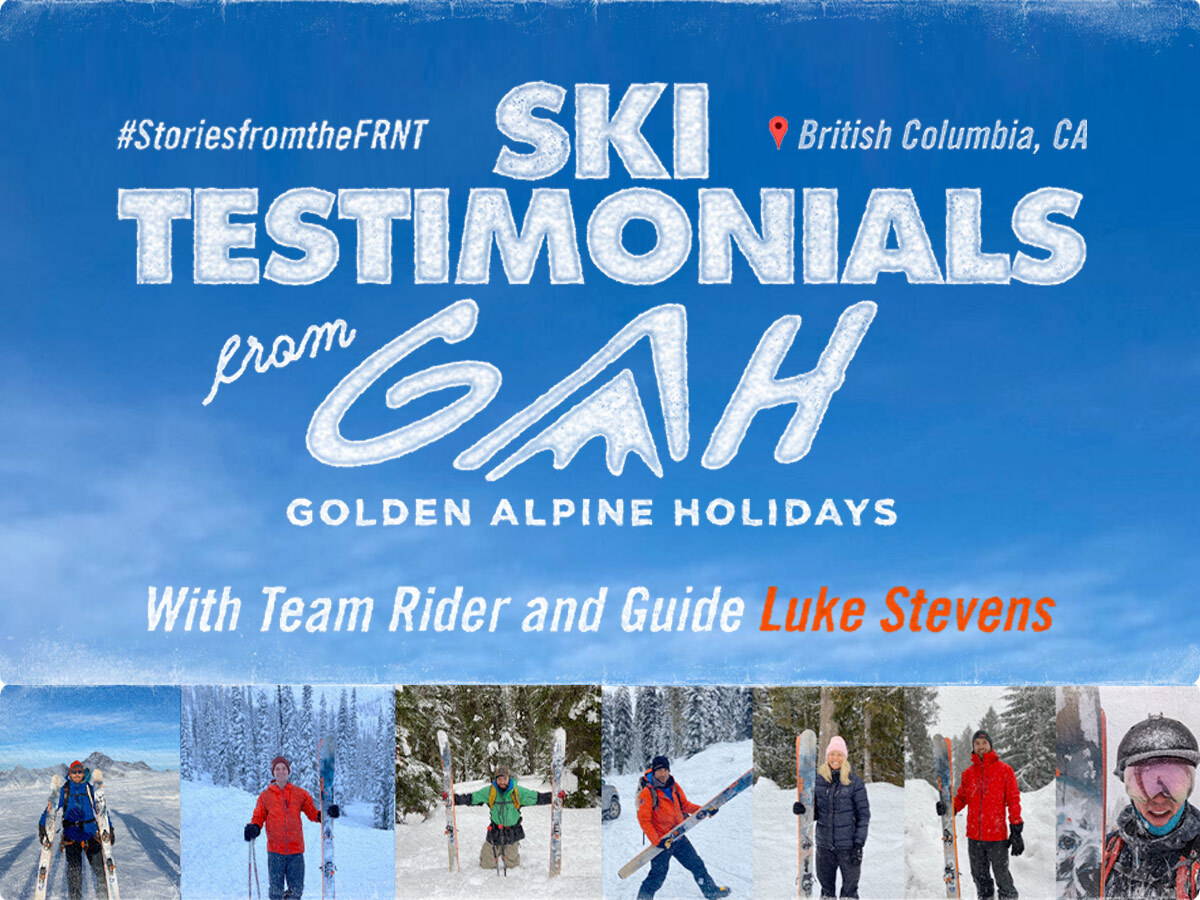 Words and Photos by: Luke Stevens
Last season I approached 4FRNT about running a small demo fleet at Golden Alpine Holidays, one of the worlds best backcountry ski lodges located in the heart of British Columbia. As a guide at the lodge, I meet new skiers daily and am easily able to share and offer 4FRNT skis to my guests and fellow guides. With a demo fleet, I've been able to share my stoke for the Eric Hjorleifson Collection of skis and hopefully inspire others to love skiing that much more. I've been able to offer all types of skiers the opportunity to try and to enjoy these unique skis, and it excites me to see so many skiers return with that same stoke and excitement that I had on my first day on the Renegades!
I have been a Team Rider for 4FRNT Skis for several years. After a season on 4FRNT Renegades, many moons ago, I found a design that offered me a unique, unmatched performance. After many years on numerous skis, it's always the Renegades that deliver the best days. Sharing my passion for the fully rockered planks at Golden Alpine Holidays this winter has been epic! See what skiers like you had to say below.
"Loved the 191 Renegades! For such a wide charging ski, I found them quite forgiving. They never locked me into a turn, but would hold an edge forever if I wanted them to. I never found their speed limit either and I'm 6'1"! Incredibly stable and a weapon for the quiver!"
"The HOJI CC is my go-to ski for all days ski touring through the winter. Obviously, it crushes those epic deep powder days but it handles the variable conditions of ski touring so well. Floats up to the surface while breaking trail like a champion."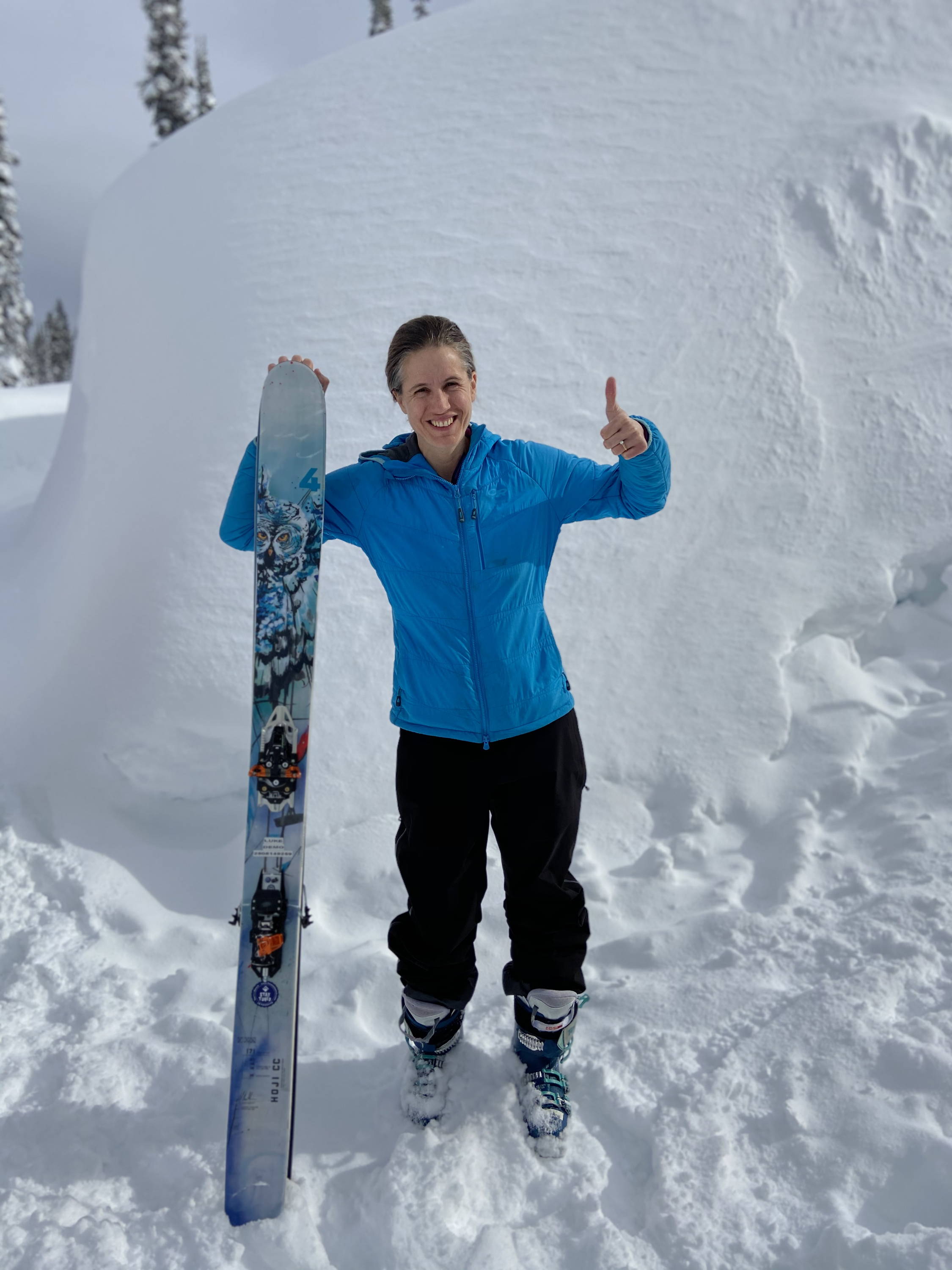 "The Renegade has been one of the best skis I've ever skied on. For a ski that is so stable and chargeable its maneuverability was really surprising to me. It has me skiing with confidence knowing that I can ski fast and be able to shut it down at any time if needed."
More about Guide and Team Rider Luke Stevens:
I've always had a strong passion for sport and the outdoors. Being quite athletic, I've tried and participated in lots of other sports but it's always skiing and mountain biking that have truly inspired me. I have pursued both passionately since childhood: learning, having fun, coaching, and racing. Over time, I've built biking and skiing into the way I live, and I now work as a ski guide and mountain bike coach. This has allowed me to create a living based on sharing my passion for sport and the outdoors.
Over many years of using a multitude of equipment and gear, I have also found what I like and now always fall back to the products that gave me the most confidence and joy. I've had many opportunities to try different brands and new models which allowed me to find the designs and products that gave me the performance I was looking for. Like many, becoming loyal to a brand instills confidence and comfort knowing that their product will perform. Fortunately, my profession has allowed me to become an athlete for many of these brands. This has allowed me to share my passion beyond the physical aspect of the sport and now includes my choice of the gear and equipment that inspires me.